This is the newsletter of OptOut, a free news aggregation app for exclusively independent media that's available for iPhone and iPad. Find out more about the app at optout.news.
Please take our short audience survey!
---
What a week… A U.S. secretary of state has died, a Supreme Court justice is facing scandal, the violence in Ukraine and Yemen continues, and COVID is surging again across the Atlantic, spelling possible disaster to come. In trying times, honest reporting is essential. That is what we at OptOut are bringing to you in these newsletters and the iOS app each day. The app is live on the Apple App Store, and we hope you are enjoying all of your favorite independent media outfits under one roof without the noise, frustration, and misinformation of social media. The Android app is coming very soon!
Without further ado, here are a few highlights from our participating media outlets:
Jacobin has a piece examining the career of former Secretary of State Madeleine Albright, who passed away this week. The piece highlights her role in fostering U.S. imperialism and charges that she "is a killer." Avoid the hagiographic retellings of Albright's life and read this article!
Injustice Watch teamed up with The Chicago Tribune for a revealing report about Illinois' undocumented population and the struggles it faces with healthcare access and housing. The Illinois Health Benefits for Immigrant Adults program was designed to provide care to undocumented immigrants, but it has serious pitfalls in terms of guaranteeing long-term or chronic care.
Matt Stoller has a new post in his newsletter, BIG, about a recent dismissal order in a case involving Amazon. Stoller delves into the company's predatory practices surrounding Prime—how the company keeps prices high for consumers by pressuring its vendors—and explains why the judge's order makes no sense. A must-read!
Who What Why has an explainer on the new Securities and Exchange Commission proposal that would compel public companies to disclose the risks they face from greenhouse gas emissions and climate change to their shareholders. The added transparency promises to hasten the shift to renewable energy and green practices.
CounterPunch reports on how despite promising a fairer and more humane immigration system, the Biden administration is continuing the cruel patterns of previous administrations. Customs and Border Patrol released a guide to border policies that reuses a formula for punishment that has been used by previous administrations.
Sludge has a big story about how a pharma-backed "dark money" group is helping conservative House Democrat Kurt Schrader in a competitive primary against Jamie McLeod-Skinner. The group, Center Forward, spent $300,000 on the race.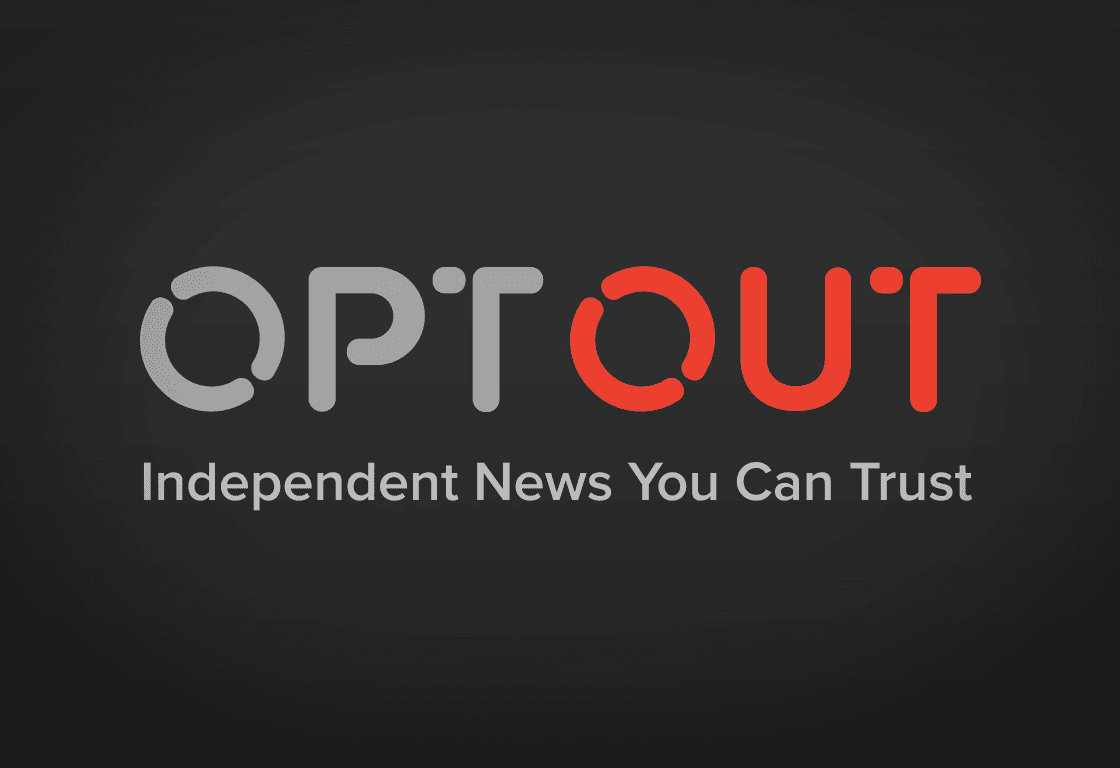 The Lever, formerly The Daily Poster, had a scoop about Vermont Sen. Bernie Sanders. The former progressive presidential candidate is holding up a handout to semiconductor chip manufacturers that President Biden and congressional Democrats are trying to pass. Sanders is demanding a provision in the legislation to ensure the money actually gets spent shoring up domestic manufacturing.
---
OptOut needs your help!
We truly rely on your support to run our free app and nonprofit charity. Your donations help us pay and retain our staff, which worked for months as volunteers to get this vital content in front of as many people as possible. Now it's time to make OptOut a sustainable nonprofit organization. Your donations will help us add new features to the app, create an outlet review team, and cover administration, advertising, a merch store, and a lot more.
Can you make a tax-deductible donation of $25 or more to the OptOut Media Foundation? We really appreciate your generosity.
---
Eoin Higgins of The Flashpoint interviewed journalist Carol Schaeffer (@thencarolsaid on Twitter), who is reporting from Poland.
Carol took a reporting trip to Lviv last week—we discuss that story, as well as her on the ground investigation into what, exactly, accused domestic terrorist and former lawmaker Matt Shea is doing with over 60 Ukrainian children in Poland and the refugee crisis.
Listen: Callin | Apple | Spotify
Also check out Higgins' recent article about the effects of funding cuts to schools during the protracted pandemic.
Tim Black analyzes the problem with John Stewart's interview about race with Sen. Cory Booker (D-N.J.).
---
Thanks as always for following the OptOut independent media network! See you later this week.
---
The OptOut Media Foundation (EIN: 85-2348079) is a nonprofit charity with a mission to educate the public about current events and help sustain a diverse media ecosystem by promoting and assisting independent news outlets and, in doing so, advance democracy and social justice.
Download the iOS app.
Learn more about OptOut.
Learn more about the app.
Sign up for OptOut's free newsletter.