This is the newsletter of OptOut LGBTQ+, a program of the OptOut Media Foundation led by Liana DeMasi. OptOut maintains a free news aggregation app for exclusively independent media that's available for Apple and Android devices. Find out more about the app at optout.news.
---
As I was compiling some of the most important LGBTQ+ news over the last two weeks, I couldn't help but feel disheartened by the fact that this third newsletter of mine will be filled with a long list of accounts and stories about violence and extremism against our community. If I were to fail to include those pieces, I would be ignoring our persistent truth as LGBTQ+ people: that our existence is politicized and, thus, never guaranteed. To read, watch, and listen to these stories daily is to be reminded of that truth, but it is also to be reminded of our perseverance, love, strength, beauty, grace, and power. I want to hold onto and uplift those characteristics as we read through today's newsletter. As we continue to fight for our liberation, may we remember our value, our light. May we remember we get to define ourselves, and may we continue to hold those responsible who force us to fight so that we might live.
With that, let's get into it.
Extremism and Violence
It's been a little over two weeks since the Club Q shooting in Colorado Springs, which I spoke about in my last newsletter. In the wake of that violence, amidst our grief, we have continued to take stock of what bred it.
For this, we can always look at religious extremism, and an anonymous group of activists in Colorado is doing just that. On Nov. 24, the headquarters of Christian extremist group Focus on the Family could be found with the words, "Their Blood is On Your Hands. Five Lives Taken," plastered across it. Focus on the Family and its lobbying group, Family Policy Alliance, have been credited with spreading anti-LGBTQ+ hate and disinformation in Colorado Springs and beyond.
The folks over at UNICORN RIOT take a deep dive into the graffiti facelift this organization so rightfully received.
Anderson Lee Aldrich, the 22-year-old shooter, was formally charged "on more than 300 counts including first-degree murder, attempted murder, assault, and "bias-motivated crimes," early this month. Fourth Judicial District Attorney Michael Allen said his office was planning to "prosecute this case to the fullest extent of the law."
COLORADO NEWSLINE takes a look at the proceedings thus far.
We all know that the prosecution of the shooter won't erase the past, nor is it likely to deter future acts of violence, because the political arena and far-right media continue to welcome bigotry.
Imara Jones of TRANSLASH spoke to this "highly orchestrated violent extremism" and disinformation on MSNBC.
And David Rosen at COUNTERPUNCH examines the right's aggressive culture-war agenda.
It's no surprise that this continued assault on our community did not cease after the Club Q shooting. Instead, it received a rallying cry of sorts. Threats against LGBTQ+ events and establishments are rampant across the country, heightening fears of violence and retaliation from far-right Christian nationalist groups. Some of the most common targets have been drag shows, performances, and readings, as the far right continues to characterize drag queens and kings as "groomers."
Both THE BUCKEYE FLAME and MICHIGAN ADVANCE delve into these cases of harassment and intimidation.
Health
Coinciding with the "groomer" labels and the onslaught of disinformation about the LGBTQ+ community is a continued attack on trans healthcare.
In Connecticut, the Department of Social Services has imposed widespread and restrictive gender-affirming surgery policies, which hinder individuals' access to care. THE CONNECTICUT MIRROR republished a story on the medical professionals pushing back.
Similarly, advocates in Florida are preparing to fight further restrictions and bans on medical care for trans youth. The FLORIDA PHOENIX reports.
Education
If we can't find safety in our bars and clubs or at the doctor, then we certainly won't find it at school or the library. Libraries across the country are in danger of shutting down, as far-right groups lobby to defund them, largely citing their "unacceptable" collection of available books, usually about sexuality, gender, and race. One of these such books is Melissa, which chronicles a coming-of-age-and-gender story of a young trans girl. The book grants representation to trans youth while depicting both positive and negative behaviors that cis-allies should adopt or steer clear of. Far-right groups have, of course, deemed the book "unfit for children," citing that it might indoctrinate them into transness. As I write this, I think about my own youth, all of the Disney movies I watched, the lessons in class, and the experiences I had that centered cis-heterosexual people. Conservatives must find it peculiar that I turned out queer, despite all that "indoctrination."
I think about my own youth, all of the Disney movies I watched, the lessons in class, and the experiences I had that centered cis-heterosexual people. Conservatives must find it peculiar that I turned out queer, despite all that "indoctrination."
Luckily, despite their efforts to the contrary, far-right groups were unable to revoke a Kansas library's lease "after months of debate about LGBTQ+ content." KANSAS REFLECTOR has the story.
In Nebraska, efforts to ostracize LGBTQ+ students remain strong, as pride flags and stickers are disappearing from classrooms and hallways following vague school policies on the matter. The NEBRASKA EXAMINER dives into this nationwide phenomenon.
Respect for Marriage Act
In an effort to safeguard same-sex and LGBTQ+ marriages in the event that Obergefell is overturned by the rightwing justices on the Supreme Court, Congress passed the Respect for Marriage Act, which President Biden signed into law. This passage is monumental, but it's important to note that if Obergefell is overturned, LGBTQ+ individuals who live in highly conservative states will likely have to travel to other states in order to get married. Once they return home, however, their marriage will be recognized, as is now federal law.
STATES NEWSROOM (via the ALASKA BEACON) and the IOWA CAPITAL DISPATCH delve into the act and what it means for LGBTQ+ individuals and religious protections.
Missouri Republican Rep. Vicky Hartzler cried on the House floor in an attempt to block the act from passing, citing her deep religious faith. Lucky for her, she can still be just as straight, cisgendered, religious, and miserable as she was before the act was passed.
DAVID FELDMAN doesn't hold back in his take.
And THE HUMANIST REPORT speaks to Hartzler's gay nephew responding to his aunt's bigotry on TikTok.
It's important to mention that along with the celebration of the Respect for Marriage Act comes a concerning case on the Supreme Court's docket. The case will decide whether Lorie Smith, a religious website designer, will have the right to refuse same-sex couples service. If the court rules in her favor, it will effectively give business owners and people "the license to discriminate."
ARIZONA MIRROR republished a story that examines the situation.
Some Positives
Before I wrap up, I'll leave you with some positive LGBTQ+ news.
Brittney Griner is freakin' free!
DEFECTOR writes about her celebratory release.
Christian Walker is…hilarious?
Herschel Walker's gay son continues to drag far-right pundits online, which means that I officially have "Christian Walker becomes a liberal" on my 2023 Bingo Card.
Have a laugh about it with THE MAJORITY REPORT.
A 19-year-old Black queer transmasculine college student made GLAAD's "20 Under 20" list for being a sex educator and changemaker.
THE BUCKEYE FLAME was lucky enough to chat with Lotus Lloyd about his efforts.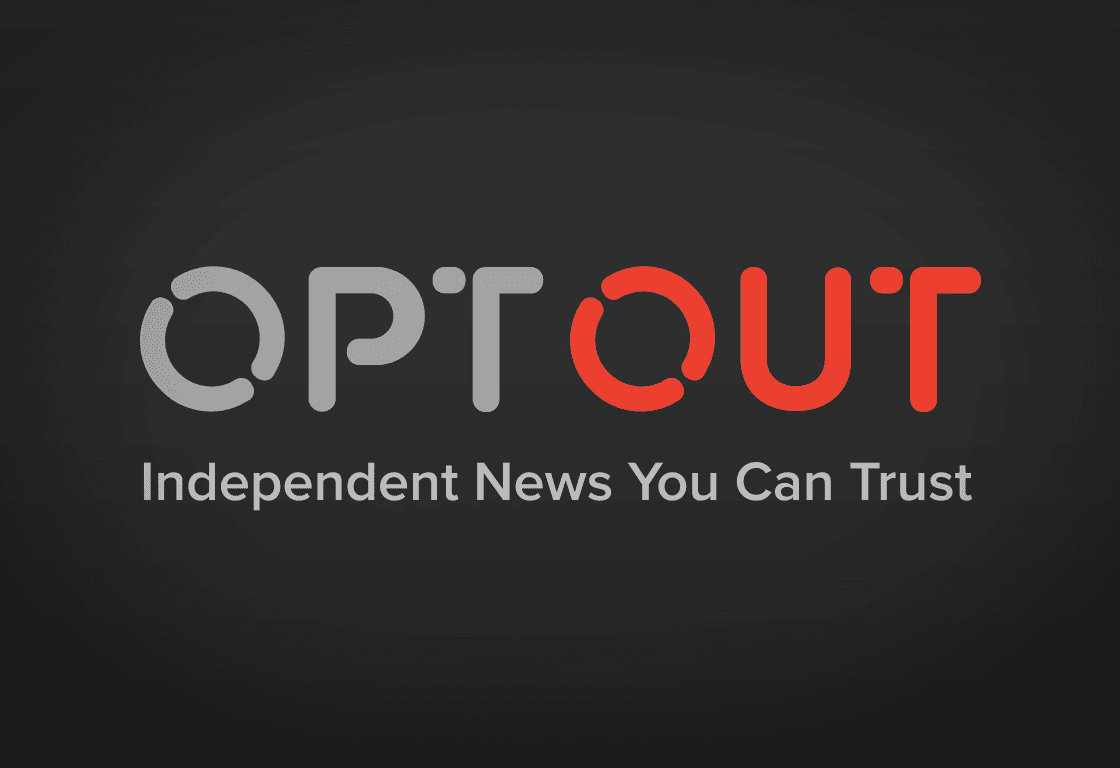 Tell Me Something!
This LGBTQ+ newsletter is for and about you! Do you have an uplifting story to share? Is there something happening in your town that you think our LGBTQ+ readers and allies ought to know? Is there someone I should interview? Is it you? No story is too small—or too big! Email me at lgbtq@optout.news with your story, anecdote, or tidbit, and I'll highlight one in the next newsletter.
All right, I'm off. See you in two weeks!
---
Please Help OptOut Empower Independent News!
We're in the midst of a fundraising campaign to raise $50,000 by the end of this month so we can continue our work on the app, keep up our newsletter programs, and continue growing our news network and our audience through next year. We've made good progress but still have nearly $30,000 to raise over the next 16 days!
🚨 We need to get to $50,000 to hold corporate and legacy media accountable and maintain our free app and newsletters next year! Will you become an OptOut Member, Baller, or OG to help us elevate independent media?
---
The OptOut Media Foundation (EIN: 85-2348079) is a nonprofit charity with a mission to educate the public about current events and help sustain a diverse media ecosystem by promoting and assisting independent news outlets and, in doing so, advance democracy and social justice.
Download the app for Apple and Android.
Sign up for OptOut's free newsletters.
Learn more about OptOut.
Follow us on Twitter, Instagram, TikTok, YouTube, Mastodon, and Facebook.