It's Black History Month, and since this is the LGBTQ+ newsletter, we'll be giving recognition to the Black queer and trans people who have been at the forefront of LGBTQ+ rights and movements throughout history. We might readily be able to call on Marsha P. Johnson, James Baldwin, or Angela Davis. Or perhaps we think of June Jordan, Audre Lorde, Alice Walker, or Countee Cullen. Maybe we think of Ma Rainey or Bessie Smith. From throwing the first brick (Marsha P.) and organizing the March on Washington (Bayard Rustin) to bringing us the news (Imara Jones) and pushing the boundaries of the very music Black people created (Frank Ocean, Lil Nas X, among others), we owe a lot to the Black community.
Yet, as it's been said many times before, including by TRANSLASH's Jones, none of us will know freedom until Black trans women do.
This pervasive idea that trans women deserve violence needs to be abolished. It's a socially sanctioned practice of blaming the victim. We must begin blaming our culture, which stigmatizes, demeans, and strips trans women of their humanity.
—Janet Mock
Let's continue forward this month, and beyond, with the freedom and preservation of Black trans lives at the forefront of our mission. With this in mind, might we all find family in one another; might we all achieve the love of a found, queer family.
TRANSLASH: "Searching for Black, Queer, and Trans Community"
🏳️‍🌈
Can you pitch in to help grow our new LGBTQ+ program?
We're raising money to make this LGBTQ+ newsletter weekly, expand our network of LGBTQ+-focused outlets, and manage a communications channel for LGBTQ+ journalists—with the ultimate goal of
making our communities safer and more equitable for all people.
All donations are tax-deductible.
Trump's Pledge and the State of Trans Healthcare
Last week, Donald Trump released a portion of his potential 2024 plans, which include effectively banning transgender people. He wants to ban gender discourse in schools and end gender-affirming care in all of its forms so that "child mutilation" can cease to exist. He claims that "surgery on very minor children" is part of what has sparked this platform, despite surgery not being recommended or at all common in trans folks under 18. The possibility of this kind of government control is chilling, especially in that it frames an effective genocide as "the good of the people."
THE MAJORITY REPORT takes a look at the entire announcement.
Trump's fake facts help bolster anti-trans rhetoric and reporting in corporate and legacy media, further worsening the situation for trans kids and adults.
For POPULA, Tom Scocca examines the abhorrent anti-trans reporting in The New York Times, The Atlantic, and Reuters.
STATES NEWSROOM members and partner outlets have covered a lot of anti-trans state legislation.
In South Dakota, a bill that would effectively ban puberty blockers "passed its first committee" last week at the Capitol, making it well on its way to becoming law.
In 2019, a federal district court ruled that "the North Carolina State Health Plan's exclusion of gender-affirming treatments for transgender people was discriminatory and unconstitutional," but this month, the state plans to revisit the case on appeal. Since the ruling, anti-trans rhetoric has experienced a colossal uptick, which has trans folks and their allies understandably apprehensive over the outcome.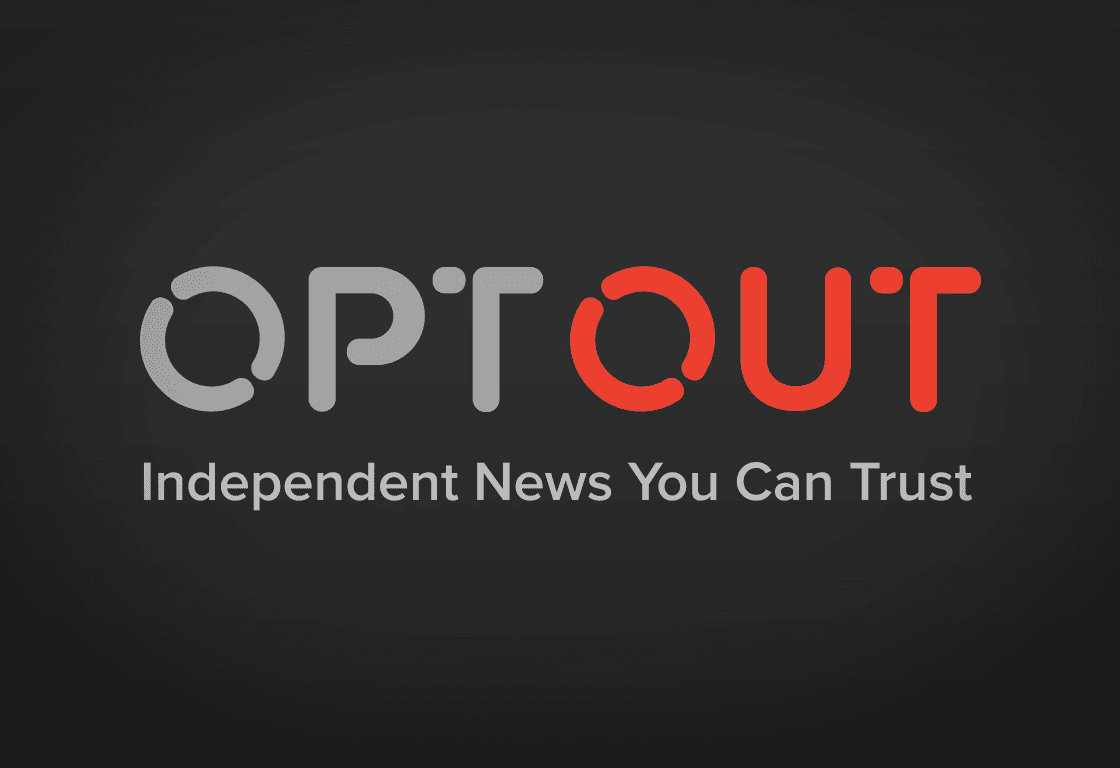 Republican lawmakers in Idaho are hoping to make it a felony to provide affirming medical care for transgender youth who are experiencing gender dysphoria.
Lawmakers are making their case for a similar bill in Montana. As reported by Blair Miller, "Several Montanans, including multiple transgender and nonbinary teenagers, testified how they or their children had been on the verge of committing suicide until they worked with counselors, medical professionals and their parents—even when it was difficult for both sides to understand—to begin hormonal treatments after years of gender dysphoria."
---
🎉
OptOut is holding it first-ever public event next month! On Feb. 27, we are hosting a 2023 kickoff party and fundraiser in Gowanus, Brooklyn. I'll be there, and hope you can make it, too! Please RSVP if you're planning to come, and share this with anyone who'd be interested!
Book Bans, Fascism, and Representation
I came out when I was 21, and it's hard to imagine what my life would have been like had I realized who I was sooner. Now, as someone in my late-20's, seeing queer actors, musicians, and athletes reflected back at me is life-affirming. For so many children who are aware of their own sexualities and genders, to not find characters in books or films that accurately depict their very real lives ostracizes them further, telling them that their identities are less valid than the cis-heterosexual norms often portrayed in the books they read in school. Lawmakers know this. We have been banning books for centuries under the guise of protection. But it's a tool for control, one that deeply undermines the intelligence of our children.
I want to discuss that desire for control and what we as LGBTQ+ people lose with book bans of this nature. I'll have an article about this coming to you soon, and to see what's to come, here's a snippet of my conversation with author Kyle Lukoff.
Q: What do we lose as LGBTQ+ folks who constantly have to talk about adversity rather than our own joy?
A: Of course, I would rather we lived in a different world where censorship laws and small but vocal minorities of fascists weren't the ones controlling the larger discourse about my work. It would be nice to be able to just talk about my work. However, I was an American history major, I went to law school for a minute, so while I don't mind talking about the larger social and political context that my work exists in, it also means I have more interesting things to talk about than what it feels like and whether or not it's good or bad to ban books about queer people. Because the answer is that it feels bad and it's bad to do that, but what does that say about the social construction of obscenity? How is the First Amendment changing as a result of larger corporate interests in the public sphere?
Q: What do we think this fight is really about?
A: It's just one prong of a multi-front attempt for a specific wing of white, ethno-nationalist Protestants to take over the United States government, and one way to do that is through a fear-mongering campaign focused on what the "perceived other" will do to your children if you let them.
We are seeing the ramifications of this multi-front attempt across the nation, including in Florida and Virginia, among other states.
Drag Us…to Hell
When we lack a clear representation of ourselves, when we are stripped of our humanity, and when we are told countless times that we will burn in hell for our "sins," our art often reflects that rhetoric in an attempt to reclaim what has been used to ostracize us.
Sam Smith and Kim Petras gave one hell of a performance at the Grammys on Sunday before they won an award for their song, "Unholy." Conservatives are calling the performance "evil" and "satanic," which just goes to show that they do mean we're going to hell, but only on their terms.
THE HUMANIST REPORT takes a deeper look at the responses Smith and Petras' performance received.
---
That's all from me. I'll see you all in hell two weeks.
---
The OptOut Media Foundation (EIN: 85-2348079) is a nonprofit charity with a mission to educate the public about current events and help sustain a diverse media ecosystem by promoting and assisting independent news outlets and, in doing so, advance democracy and social justice.
Download the app for Apple and Android.
Sign up for OptOut's free newsletters.
Learn more about OptOut.
Follow us on Twitter, Instagram, TikTok, YouTube, Mastodon, and Facebook.