This is the weekly newsletter of OptOut, a news aggregation app for exclusively independent media that's under development. We'll be launching the beta version of the app for iPhone and iPad very soon! By subscribing to this newsletter, you'll have a chance to be a beta tester. Find out more about the app at optout.news.
We could really use your help in spreading the word about OptOut as we prepare for launch. We'd be grateful if you can forward this to your friends and family and share it on social!
Please help us launch this app. We need to raise funds to hire news curators and developers for our full launch in early 2022 and to make OptOut sustainable into the future. Because we are a nonprofit charity, all recurring donations through this newsletter and all other types of donations are tax-deductible!
---
This week, Democrats continued their self-sabotage in Washington (getting nothing done despite controlling the White House and both houses of Congress) as rightwing extremism runs wild and the corporate media pushed false narratives about climate change and abused its workers. More on these topics from our network of independent news outlets is below!
Meanwhile, we published our terms of service, the last major step we needed to take to submit the OptOut app to Apple. We expect to do so this week! Please stay tuned for the chance to be one of our first beta testers. If you have friends or family who would also be interested in this app and helping us improve it, please forward this email or link to them now!
Announcements
Thanks in part to an article and a book project by Popula and Brick House founder Maria Bustillos, Sen. Ron Wyden (D-Ore.) and Rep. Anna Eshoo (D-Calif.) are demanding answers from Big Five Publishers surrounding their library e-book business practices. These mega-publishers are turning libraries into long-term renters, forcing them into regular payments instead of allowing them to buy, and own, the audio files, generating huge profits for the industry. (Maria is on the OptOut Media Foundation's board of directors, and we salute her efforts to hold the publishing giants accountable.)
OptOut participating outlet The Marshall Project has won the Collier Prize for State Government Accountability along with its reporting partner, Mississippi Today. The award recognizes their 2020 series "Mississippi Penal System, Uncovered," which chronicled violence, financial improprieties, and the continued existence of "debtors' prisons" in the Mississippi State prison system.
The Daily Poster and The American Prospect earned praise from progressive California Rep. Ro Khanna about their coverage of Democrats' reconciliation bill.
---
Your Corporate Narrative-Free News Roundup
Corporate Dems Sabotage the Biden Agenda
While the Congressional Progressive Caucus showed some grit by sticking with the plan that everyone agreed to months ago, conservative Democrats in Congress are going rogue in an effort to block the bulk of the Biden agenda and appease their corporate donors. Democrats have probably 15 months left in control of Congress, and they appear to be painfully squandering their chance to do something meaningful for most Americans before the 2022 elections.
In the Senate, coal millionaire Joe Manchin of West Virginia and Green Party-activist-turned-centrist Kyrsten Sinema of Arizona are standing stubbornly in the way of a transformational budget package while raking in corporate campaign cash.
This week we welcome HEATED, a newsletter that exposes and explains the forces behind past and present inaction on the most existential threat of our time, to the OptOut network!
Check out Emily Atkin's recent piece about our ridiculous situation: the coal baron Manchin is in charge of the United States' climate policy, and—you guessed it—he's doing the bidding of the fossil fuel industry, from which he profits immensely.
In the House, it's much the same as the Senate. For The Daily Poster, Andrew Perez and David Sirota expose Josh Gottheimer (D-N.J.), the House's leading Democratic opponent of Biden's $3.5 trillion budget package, for working to enrich the private equity industry, especially Blackstone, whose whose wealthy executives are collectively his top campaign contributors.
David Dayen explains House progressives' rare instance of real power-wielding in The American Prospect.
Rep. Khanna forgot to recognize Sludge for its also excellent coverage of the budget bill process. When you look at these numbers, it's pretty obvious why this handful of conservative Democrats is eager to tank the Biden agenda.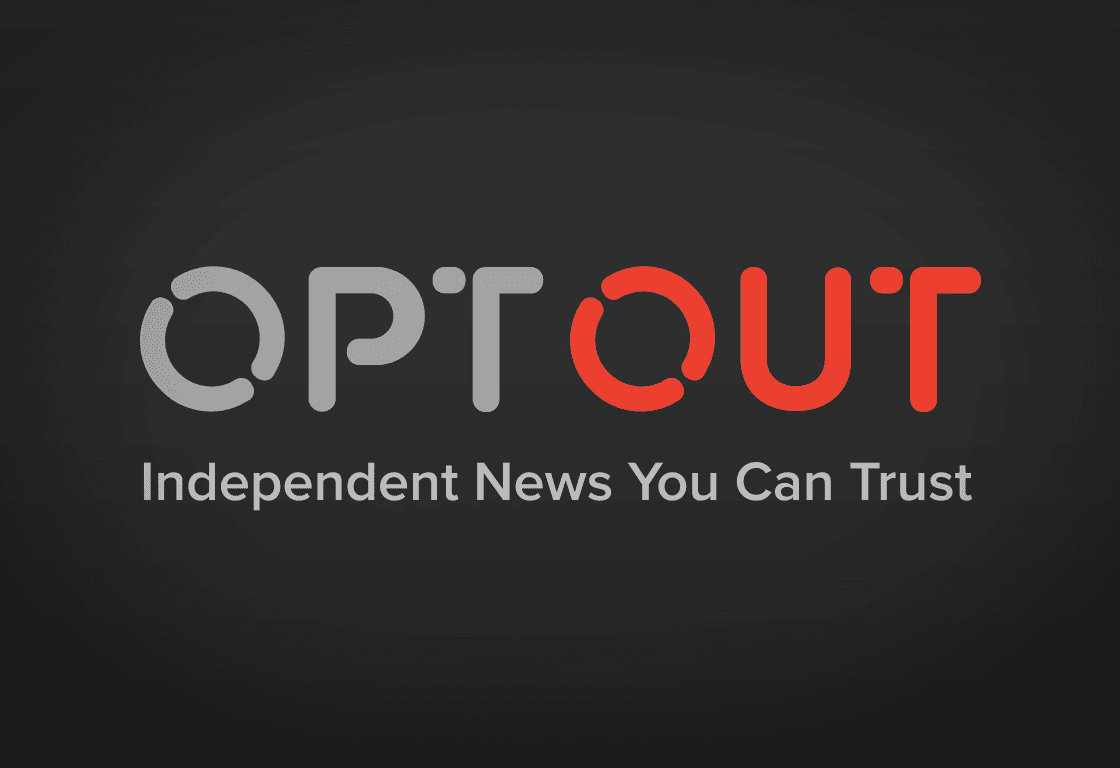 The Intercept's Ryan Grim reflects on the congressional drama. Especially interesting are his final paragraphs, which liken the "force the vote" idea that surfaced late last year with Gottheimer's unsuccessful plot to force a vote on the bipartisan infrastructure bill before the budget reconciliation package was final.
Here's Ryan on Status Coup to talk about the budget mess.
State and Local News
It's easy to get caught up in national media stories and overlook the feisty, independent state and local news outlets that inform their communities. Here's a short roundup of some of our state and local participants.
If you would like to recommend a high-quality, fully independent state or local outlet that you think meets our standards for the OptOut network, please email us here.
The Los Angeles mayor's office has given special treatment to a billionaire Hollywood executive while shunning organizers, as Knock LA reports.
In Chicago, Injustice Watch held a town hall to discuss the effects of Illinois' criminal justice bill.
The SAFE-T Act ends the use of cash bail, puts stricter limits on police use of force, and allows judges to override sentencing minimums in some cases, among many other provisions.
As Yale launched a $7 billion campaign, "over 150 protesters with New Haven Rising and local unions rallied across the street on the corner of Prospect and Grove to press for the university to send more money to its hometown," reports the New Haven Independent.
FAQ NYC hosts talk with Mark Cannizzaro, the president of the Council of School Supervisors and Administrators, about the coming vaccine mandate for school workers and much more in New York City.
---
---
The Media
Spencer Snyder has another interesting video about media failures. This time, he explains the mainstream media's favorite climate narratives.
John Kerry, the U.S.'s Special Presidential Envoy for Climate, puts the bulk of the blame for climate inaction on China. One good point Spencer makes is that by outsourcing much of its manufacturing to China, the U.S. is evading responsibility for emissions coming from that manufacturing, and blaming it on China.
In other news, numerous journalists have come forward with stories of working unpaid overtime hours at newspapers owned by corporate media giant Gannett.
Current and former reporters at the Republic said that getting overtime approved at the paper is difficult, and the newsroom culture discourages people from asking for it. Similar issues have taken place at other Gannett papers, with some reporters recalling stories that stretch back decades.
The NewsGuild, which represents workers at 40 Gannett-owned newsrooms, is investigating.
Let's hear it for the NPR union, which scored 20 weeks of paid parental leave. The well-funded NPR shamefully had no paid parental leave until recently.
And finally, in the My Brain Broke During Trump category, Glenn Greenwald—a co-founder of The Intercept who has openly shifted to the right wing since leaving the publication and is a regular on Tucker Carlson's Fox News show, which promotes central white nationalist theories including the "great replacement" of white people by people of color—has taken to interviewing white nationalists himself. On a show published by rightwing video service Rumble, Greenwald entertained conspiracy theories about the January 6 insurrection with guest Darren Beattie, who was so extreme that even the Trump administration fired him. (Beattie spoke on a panel alongside prominent white nationalist Peter Brimelow at an event hosted by white nationalist hate group the H.L. Mencken Club.)
To put it lightly, Greenwald's Substack newsletter and other projects flunk our standards for media outlets.
Extremism
In other extremism news, Pfizer's corporate PAC has donated to two bonkers state lawmakers in Arizona who will attend this month's QAnon conference in Las Vegas. QAnon adherents promote a wide range of outrageous conspiracy theories and have been among the main drivers of anti-vaccine and anti-mask madness. In response to Exposed by CMD's questions, Pfizer merely stated that it opposes the QAnon conspiracy theories but did not answer questions about why it has donated to lunatic Republican lawmakers.
In The Flashpoint, Eoin Higgins reports on an anti-vax event in Massachusetts.
On SH!TPOST, Jared Holt talks with HOPE not hate's Joe Mulhall about how far-right politics are gaining momentum worldwide.
---
Thanks as always for following the OptOut network! See you next week.