This is the newsletter of OptOut Climate, a program of the OptOut Media Foundation led by Cristian Salazar. OptOut maintains a free news aggregation app for exclusively independent media that's available for Apple and Android devices. Find out more about the app at optout.news.
---
The fossil fuel industry is waging a war on climate action across the globe. Oil and gas companies are funneling money to friendly political campaigns, investing in disinformation, and trying to greenwash their efforts to shut down renewable energy projects. Taken together, these actions demonstrate the lengths to which polluters will go to stay in business at the cost of the planet.
As voters in Georgia went to the polls Tuesday to cast their ballots in the pivotal U.S. Senate race between incumbent Sen. Raphael Warnock (D-Ga.) against Republican challenger Herschel Walker (Warnock won), a dark money group connected to fossil fuel companies was attempting to influence the outcome.
THE INTERCEPT (the latest addition to the OptOut roster!) reports that super PAC the Empowerment Alliance was expecting to inject $1.5 million in the race, largely to influence the so-called "ground game," including get-out-the-vote efforts.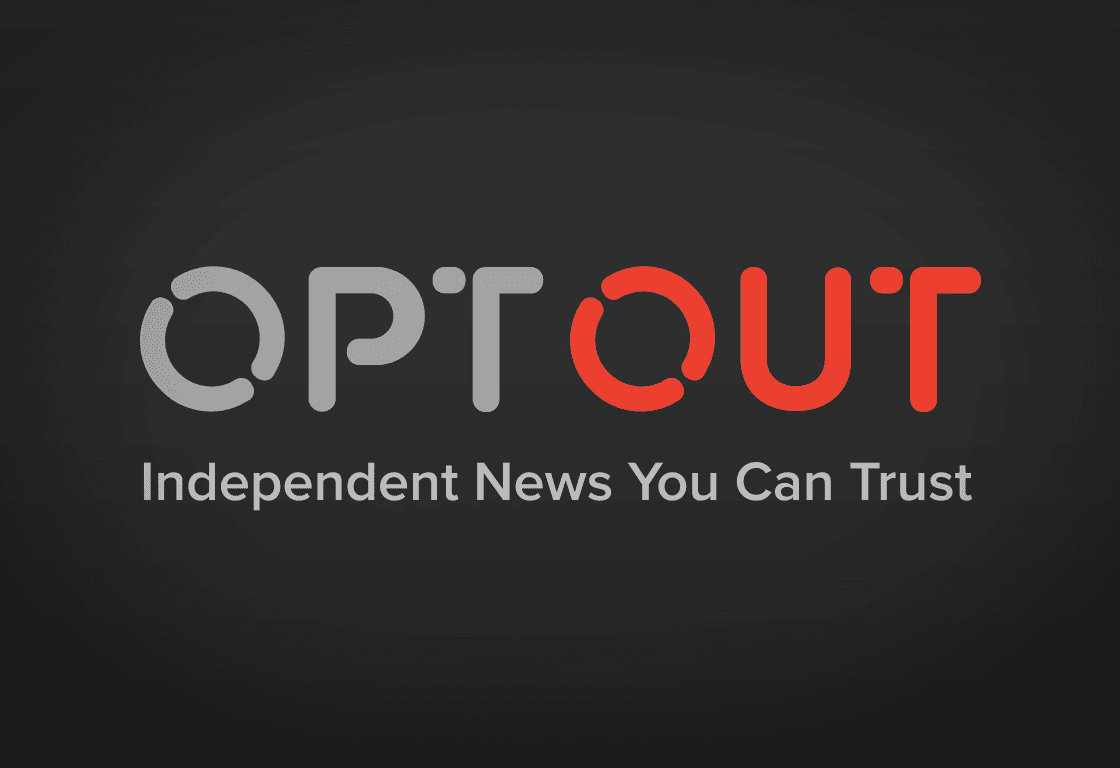 In California, voters lodged complaints that the oil and gas industry was misleading people about a potential referendum, getting them to support it by claiming it would keep oil companies from drilling near homes. In fact, the referendum would do just the opposite, CAPITAL & MAIN reports. "It's unscrupulous what they're doing, and it's misleading," said one voter who complained.
Perhaps a more pernicious campaign against renewable energy is being waged by the Koch-funded Texas Public Policy Foundation, which has filed a lawsuit to stop all offshore wind development, according to HEATED, in a joint edition with new climate newsletter Distilled. The foundation's efforts include launching a public relations campaign to greenwash its message to make it seem as if offshore wind is a danger to the environment.
"The effort disguises anti-climate extremism as pro-environmentalism, using a common climate disinformation tactic called 'woke-washing,' which experts say is on the rise," they write.
Also in HEATED regarding corporate media's financial conflicts of interest: Semafor climate editor leaves over Chevron ads
The Promise and Plight of the Salton Sea
California's modern-day Salton Sea was once a recreational destination, yet today it is evaporating due to climate change, water policies, and conservation measures. As it disappears, what is left behind is a toxic, dry lakebed where poisonous dust blows off into surrounding, predominantly working-class Latino communities.
"A lot of people get money and come to the community and ask what we want, but at the end nothing happens," Sandra Ramirez, who lives on the sea's north coast, told HIGH COUNTRY NEWS.
Hopes are high that things will change soon, as $250 million in federal funds will go towards improving air quality, strengthening the ecosystem, and combating public health hazards. The deal to help the ailing sea was announced late last month.
As THE AMERICAN PROSPECT'S David Dayen reports, policymakers have been frustrated over the years in their attempts to revive surrounding Imperial County. But, as he writes, "The latest salvation can be found deep beneath the Salton Sea." An underground reservoir is home to one of the largest deposits of lithium, critical for a future of electric battery technology.
And also in California, whether a radioactive former Navy shipyard in San Francisco can be cleaned up is a test case for environmental justice that could have national repercussions, EARTH ISLAND JOURNAL reports.
Solutions
ATMOS reported on 10 environmental justice wins in 2022, including the landback movement's success in restoring lands to First Nations.
Congressional Democrats proposed legislation to reduce plastic manufacturing, protect communities from plastic-related pollution, and restrict "chemical recycling," GRIST reported.
Eric Holthaus On Meteorology, Climate Journalism, and Twitter
Holthaus is a leading climate journalist and the founder of CURRENTLY, a weather and news service that recently joined the OptOut network. He is also the author of the speculative nonfiction book The Future Earth: A Radical Vision for What's Possible in the Age of Warming. In an interview earlier this week, we spoke about climate journalism and his latest effort to create a safe online space for climate action. This interview has been lightly edited for clarity.
Currently is called a weather service for the climate emergency, and it brings together weather reports in various cities along with news reports about the climate crisis. What was the vision behind the platform and where are you going with it?
As we've seen in recent years, extreme climate events are escalating. Marginalized folks are experiencing the brunt of the harm when it comes to climate change. I think it's pretty clear at this point that existing weather services are not doing enough to specifically focus on folks who are most at risk when it comes to weather and climate. At the same time, we're also missing this opportunity when it comes to climate journalism as a whole of telling compelling, community-driven stories about possibility—solutions journalism as at a local level. And checking the weather is something that almost all of us do every day. So we decided to create Currently as a way for folks to enter into climate conversations through daily weather.
How do you tell a weather story with a lens of climate change? How does it differ from your typical news?
I think it's saying what's on everyone's mind. Our Colorado reporter talks about the drought almost every day because it's on people's mind. It's not something to skirt around. It's not something to just sort of pretend that it doesn't exist. It's a life and death situation for folks already. And the more that we talk about it, the more we're going to be able to be thinking about how to create some systemic change. At the same time, we're intentionally trying to have two focuses: one on safety, but one also on joy. We send out weather alerts when we have nice days coming. There's some fatigue when people are thinking about the climate every single day.
We've all been watching what's going on with Twitter, which seems to be imploding under Elon Musk. A lot of people are worrying about #ClimateTwitter and the return of climate change denialists like Jordan Peterson. But you have a solution, right? You're working on Project Mushroom. Can you tell me a little bit about that?
The idea is that to do the work that we need to do to preserve the networks that we have built over the years on Twitter—whether that's journalists or activists or just regular folks who come to Twitter as a news source—we need a place to go. What we're trying to do with Project Mushroom is to build a life raft for #ClimateTwitter, and in general, folks who are focused on justice. These are people that are doing on-the-ground work every day, and they want to be able to have a space to talk about what work they do and to share resources and to communicate and build momentum for projects.
Project Mushroom is raising money for the service. Want to help out? Learn more here.
Climate Agenda
Convention on Biological Diversity
December 7-19, Montreal, Canada
Learn more
UN 2023 Water Conference
March 22-24, 2023, New York, NY
Learn more
New York Clean Energy Calendar
See All Events
Climate Jobs
Development and Communications Associate
NYC Environmental Justice Alliance
Learn more here
Advocacy Director
Boston Climate Action Network
Apply Here
Science Reporter, Blacklight Investigative Unit
Amsterdam News (New York)
Apply Here
Various Positions
Wild Earth Guardians (Colorado)
Apply Here
Federal Campaigns Manager
Natural Resources Defense Council (Washington, D.C.)
Apply Here
Also check out BROWN GIRL GREEN's jobs board here.
Hit Me Up!
Thanks for reading OptOut's climate newsletter! If you have questions, tips, or anything else about our climate program, feel free to email me at cristian@optout.news or message me via Instagram or Twitter at @xtianpublic.
We'll see you in two weeks.
---
The OptOut Media Foundation (EIN: 85-2348079) is a nonprofit charity with a mission to educate the public about current events and help sustain a diverse media ecosystem by promoting and assisting independent news outlets and, in doing so, advance democracy and social justice.
Download the app for Apple and Android.
Sign up for OptOut's free newsletters.
Learn more about OptOut.
Follow us on Twitter, Instagram, TikTok, YouTube, Mastodon, and Facebook.