This is the newsletter of OptOut, a free news aggregation app for exclusively independent media that's available for iPhone and iPad. Find out more about the app at optout.news.
Please take our short audience survey!
---
Many people are asking us: Are you making an Android app? When will it be ready?
YES. We are putting the finishing touches on the Android version of OptOut News and will be submitting it to Google as soon as possible. Stay tuned via this newsletter, and you'll know when it's available to download. Thank you for your patience!
In the meantime, if you have an iPhone or iPad, please download our free app and send us feedback!
This edition of OptOut's weekly news roundups covers threats to our environment, the new Supreme Court justice, corporate media's complicity with the weapons industry, and some breaking New York news, among other topics.
---
OptOut's Latest Additions
We are excited to announce that The Baffler, a leading voice of interesting and unexpected left-wing political criticism, cultural analysis, short stories, poems, and art, has joined the independent OptOut network!
Publisher Noah McCormack said, "The Baffler is excited to join OptOut to reach new and existing readers. We hope OptOut will be a way around the stifling control Facebook exercises over the news and opinions people see."
Here, here. The OptOut app experience is an alternative to predatory networks such as Facebook, which uses profit-driven algorithms to determine what content users consume—and, as we've seen over and over again, promotes hate and conspiracy theories, which are quite lucrative.
In a recent Baffler article, Clinton Williamson writes about myths of automation.
Robots won't build the classless society. That historical task, as always, remains solely our own.
Left Anchor, a podcast about philosophy, politics, and the left hosted by The American Prospect's managing editor, Ryan Cooper, and Alexi the Greek, has joined our network!
Listen to this preview of an episode in which the hosts discuss Ryan's book How Are You Going to Pay for That? with historian Harvey Kaye in the context of the massive government effort deployed to protect the income and property of the ultra-rich.
Congrats are in order for The Prospect, which got a favorable profile in corporate media titan Politico's "West Wing Playbook" newsletter for its dogged coverage of corporate ties in the Biden administration.
OptOut in the News
Thanks to OptOut network outlets for spreading the word about our app!
David Moore of Sludge and Brick House did a writeup about our project and asked me some good questions.
Ring of Fire put up a video clip from its recent podcast episode about OptOut.
Your Weekly Independent News Roundup
Environment
Here's your belated (sorry!) weekly roundup of content from the 120+ financially independent, trustworthy news outlets in the OptOut network!
Climate journalist Amy Westervelt reviews the new IPCC climate report on Drilled, one of several podcasts she hosts.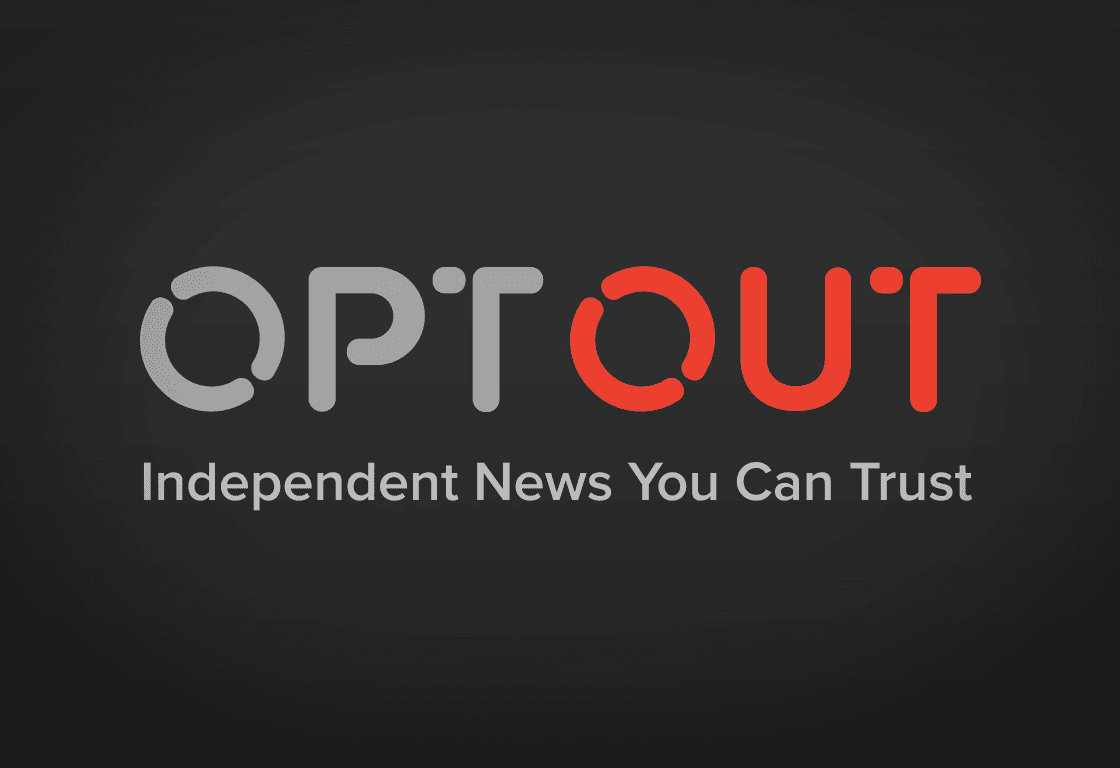 On Sunday, activists blockaded the West Virginia coal plant supplied by the family business of U.S. Sen. Joe Manchin, the conservative Democrat and chair of the Senate Energy and Natural Resources Committee with perhaps the most glaring financial conflict of interest imaginable. Here's The Humanist Report's preview of the events.
Meanwhile, the Supreme Court weakened the Clean Water Act by upholding a Trump regulation making it more difficult for states to protect their own waterways. Status Coup has the details.
More on SCOTUS
Last week, Ketanji Brown Jackson became the first Black women ever confirmed to the Supreme Court. She will replace Justice Stephen Breyer, who is retiring at the end of the current SCOTUS term. Prism covers the historic events.
Jackson is additionally the first former federal public defender and the only justice other than Justice Sonia Sotomayor with actual trial experience to be confirmed to the high court. Advocates say the confirmation is a historic moment of representation and hope it will help protect the rights of marginalized people, as reproductive rights, voting rights, and environmental protections hang on the votes of the Supreme Court.
Corporate Media Gonna Corporate Media
We are shocked(!) to discover that corporate media behemoths such as CNN and MSNBC are covering the Ukraine war by platforming hawkish former military officials who now lobby and consult for the weapons industry. And there's more: these cable channels aren't even disclosing their guests' conflicts of interest.
Fortunately, we have independent outlets like The Lever to call out this unethical practice among the giants who shape public opinion.
Emma Vigeland of The Majority Report also analyzes CNN's salivating coverage of the war.
A shooter wounded at least 13 people at a subway stop in the Sunset Park neighborhood of Brooklyn, New York today. FAIR published a piece last week on how corporate media consistently blame homeless people for subway crimes.
Coverage that conflates crime with homelessness scapegoats a marginalized population for a broader crisis. It also leaves out the rise in violent crimes against homeless people—like the recent serial shootings of five homeless men in New York City and Washington, DC. This rhetoric casts a population already vulnerable to violent crime as villains rather than victims.
---
OptOut needs your help!
OptOut needs your help to become a sustainable nonprofit organization. Your donations will allow us to pay our staff, add new features to the app, create an outlet review team, and cover administration, advertising, a merch store, and a lot more.
Will you commit just $5/month to the OptOut Media Foundation?
---
In Other News
The Markup shows that gig workers in the food delivery business are vulnerable, too, with over 50 murdered on the job in the last five years, not to mention many more carjackings.
Also today, the lieutenant governor of New York was arrested on campaign finance fraud charges based on a scheme first reported by THE CITY. Congrats to THE CITY for its great accountability journalism!
Rightwingers in Rhode Island have joined the GOP's war on transgender people, but an anti-trans education bill saw a lot of pushback at yesterday's House hearing, Uprise RI reports.
Defector asks, "Who is the 'right' kind of refugee?"
---
Thanks as always for keeping up with the OptOut news network! See you soon.
---
The OptOut Media Foundation (EIN: 85-2348079) is a nonprofit charity with a mission to educate the public about current events and help sustain a diverse media ecosystem by promoting and assisting independent news outlets and, in doing so, advance democracy and social justice.
Download the iOS app.
Learn more about OptOut.
Learn more about the app.
Sign up for OptOut's free newsletter.