This is the newsletter of OptOut LGBTQ+, a program of the OptOut Media Foundation led by Liana DeMasi. OptOut maintains a free news aggregation app for exclusively independent media that's available for Apple and Android devices. Find out more about the app at optout.news.
---
It's me again. I'm back after a brief hiatus for Thanksgiving/National Day of Mourning. I don't want to be disingenuous and act as if I have something cheery to say to get us started on today's newsletter. The LGBTQ+ community continues to reel from the loss, grief, and violence of the Club Q shooting in Colorado Springs last week on Trans Day of Remembrance. Any political or social wins that might have happened in the last two weeks are overshadowed by this tragedy and our continued oppression.
I find myself immersed in my own anger, but layers beneath it I feel pity. Those filled with disinformation-fueled hatred have no space for the love, beauty, and acceptance that is being LGBTQ+. In this, they continue to shackle themselves in ways that they cannot perceive, as they try to rid us of our joy, identities, and personhood. While we feel immeasurable love, beauty, and joy, they experience hatred, confusion, ridicule, and deceit.
As Audre Lorde said, "I am not free while any [person] is unfree, even when [their] shackles are very different from my own."
With that, let's get into it.
Anti-LGBTQ+ Violence
In 2015, a gunman entered the gay nightclub Pulse in Orlando, Florida, where he opened fire, killing 49 people and injuring 53 more. In 2022, in the last moments of Nov. 19, a similar event unfolded in Colorado Springs, when a gunman entered Club Q and opened fire, killing five and injuring 17 more. The five people who lost their lives were Kelly Loving, Daniel Aston, Derrick Rump, Ashley Paugh, and Raymond Green Vance. Their names join a growing list of LGBTQ+ people who have lost their lives to hate-filled violence.
The killer, a 22-year-old, was eventually stopped by a veteran and a trans woman before the police even arrived.
Here comes the part of the newsletter where I admit I've been staring at my screen for 30 minutes. I'm not sure what to say here. We're being killed—hunted. Our identities are politicized and undermined on a daily basis. Trans healthcare is being stripped away. LGBTQ+ children are being ushered into a society run by a powerful minority—old, white, cis, straight men and women—where they are told their existence is a fallacy, an abomination. If we do not kill ourselves, if we make it to adulthood, we are four times more likely to face an act of violence than our non-LGBTQ+ counterparts. We live under constant scrutiny. It is a matter of sheer luck if we grow up in households that love and accept us. It is a matter of bravery that some of us still manage, despite all that is stacked against us, to find joy in ourselves, to seek love, to survive. So many of us don't. So many of us can't.
Can we expect a world that guarantees our safety? Is such a world possible? We live in a power structure where bad actors use disinformation, hatred, fear, and violence to seize power. These same forces killed Emmitt Till, separated families at the border, worsened the AIDS epidemic, led to the "War on Drugs," and gave Donald Trump a platform. Sadly, corporate and rightwing media platform these bad actors, enabling their toxic effects.
Olivia Riggio at FAIR highlights our collective need to hold corporate media accountable for the spread of anti-trans hate.
From Tucker Carlson to The New York Times, anti-LGBTQ+ rhetoric spreads like wildfire. Chaya Raichik, who runs Libs of TikTok Twitter account, has built a following based entirely on anti-queer and anti-trans disinformation and fear-mongering, which includes calling LGBTQ+ "groomers" and has led to openly-gay teachers losing their jobs. This same social media account has been frequently platformed by Tucker Carlson, who apparently finds it incredulous that people are pointing the finger at him for spreading the kind of hate that leads to violence. Yet publications like The Times continue to publish anti-trans articles, and Carlson continues to host far-right pundits, all while shrugging their shoulders as we're gunned down.
THE MAJORITY REPORT takes a look at how, to no surprise, conservatives are making this shooting all about themselves.
MEDIA ROOTS RADIO speaks to how homophobia and transphobia has escalated to violence in its latest podcast episode. Listen here.
PRISM and NC POLICY WATCH examine the connection between politicians and state-sanctioned violence against LGBTQ+ people.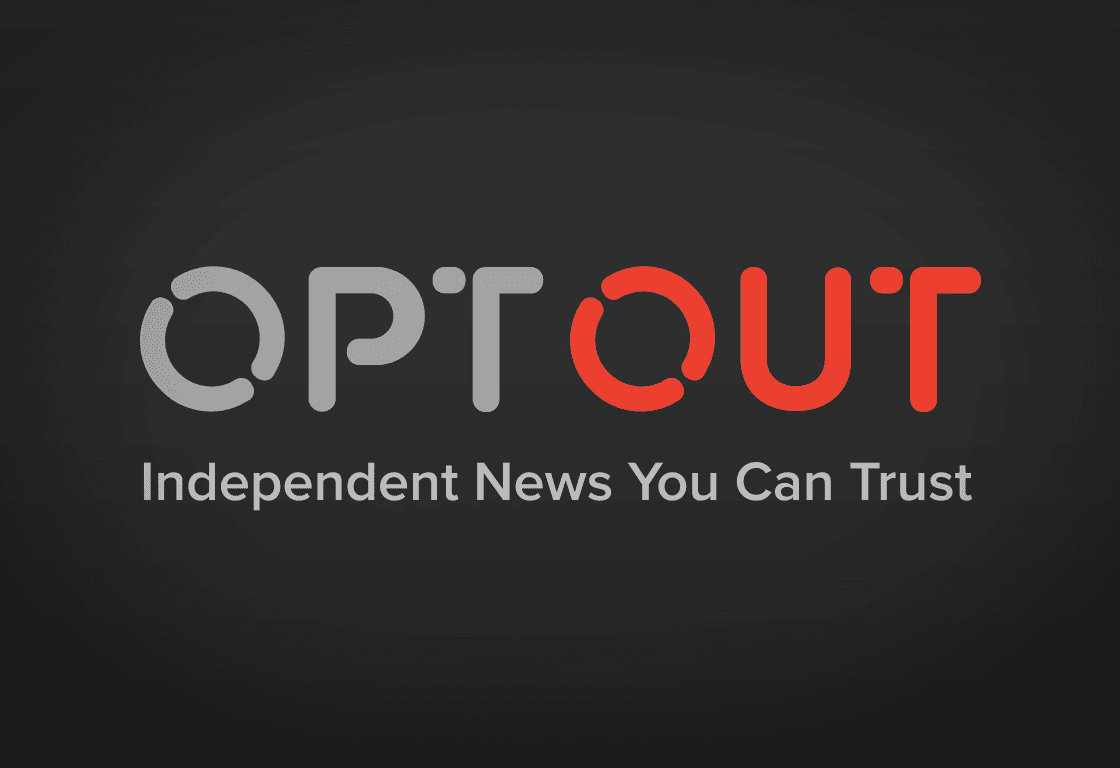 And DAVID FELDMAN rightfully drags the U.S.'s lack of gun regulations, as we are forced to oscillate between numbness and fear with each new mass shooting.
But lately, we're seeing a shift in what we can only refer to as the nation's "mass shooting culture." We may have once blamed such tragedy only on a lack of gun laws, but as we continue to bear witness to mass shootings in synagogues, predominately Black grocery stores, and LGBTQ+ clubs, there ought to be no doubt where the inspiration for such violence stems from. Hatred is not a mental illness. Instead, it is taught, fostered, and encouraged on a mass scale in the U.S. and many other areas of the world, allowing it to seep and fester into every corner of our lives. With the help of lax gun regulations we so pride ourselves on, it manifests as mass murder. And the same people who helped inspire the violence can barely get their "thoughts and prayers" out before continuing to amplify the same rhetoric that it started with. Thus, the cycle continues.
Being a queer person in America isn't easy. Being a queer journalist weighs on my chest when news like this rolls in. To both grieve and write about it means there's no turning away. Being able to write and work for an independent news organization that amplifies my voice and the voices of my community makes this kind of work a bit easier. This same kind of independent media works to overthrow the anti-LGBTQ+ rhetoric spreading through corporate outlets right now. So, thank you for being here and supporting the OptOut network.
Being a queer person in America isn't easy…Being able to write and work for an independent news organization that amplifies my voice and the voices of my community makes this kind of work a bit easier.
Respect for Marriage Act
On a more positive note, the Senate passed the Respect for Marriage Act, which protects and recognizes already legalized same-sex marriages throughout the U.S., in the event that SCOTUS overturns the landmark Obergefell case. It moves on to the House, where it is expected to pass, before being handed off to President Biden. While a win for married LGBTQ+ couples, the Respect for Marriage Act does not legalize same-sex marriage. Instead, if Obergefell is overturned, the states will be left to decide whether or not same-sex marriages will be legal.
The VIRGINIA MERCURY dives into this historic legislation.
But however historic, we know we cannot rest. The rush to pass this bill stemmed from Clarence Thomas' concurring opinion when Roe v. Wade was overturned this summer. He stated that the Supreme Court should be prepared to reconsider cases that established same-sex marriage and contraception as constitutional rights, as well as the case that overturned bans on same-sex intercourse. Justice Thomas, if you don't want to know what's going on in our bedrooms, you can be assured that the feeling is very, very mutual.
Justice Thomas, if you don't want to know what's going on in our bedrooms, you can be assured that the feeling is very, very mutual.
The fact that this legislation passed through the Senate is no doubt due, in part, to the number of retiring GOP Senators who voted yes, such as Missouri's Roy Blunt, North Carolina's Richard Burr, and Ohio's Rob Portman. It's almost as if doing the right thing becomes quite possible if you're a conservative who won't have to face their voters again. Missouri Secretary of State Jay Ashcroft expressed his discontent with Roy Blunt for voting yes on the act, citing the fact that 70% of Missourians voted for language that "defines marriage as a union between a man and a woman" in their state constitution.
Rudi Keller at the MISSOURI INDEPENDENT elaborates on Ashcroft's criticism.
Brittney Griner
We recently received the news that Brittney Griner was sentenced to nine years in a penal colony in Russia. Griner, a Black lesbian WNBA player and Olympian, was detained for having a vape cartridge in her luggage. However, it is quite clear that her arrest has really stemmed from Russia's hostage detainment policies, the war on Ukraine, and attempts to have the upper hand with prisoner negotiations with the U.S. It is also clear that her abhorrent treatment is worsened by the fact that she is a Black, queer woman in a country that vehemently opposes LGBTQ+ people. What's worse is the U.S.'s response to her detainment, both in its inaction and its polarizing discourse.
THE NATION examines those viewpoints.
Some Positives
In response to Qatar banning LGBTQ+ flags and #WomenLifeFreedom slogans from their World Cup games, protestor Mario Ferri had quite the response.
A 22-year-old college student is "leading the charge to end the Food and Drug Administration's (FDA) blood ban on queer men." THE BUCKEYE FLAME dives into the story.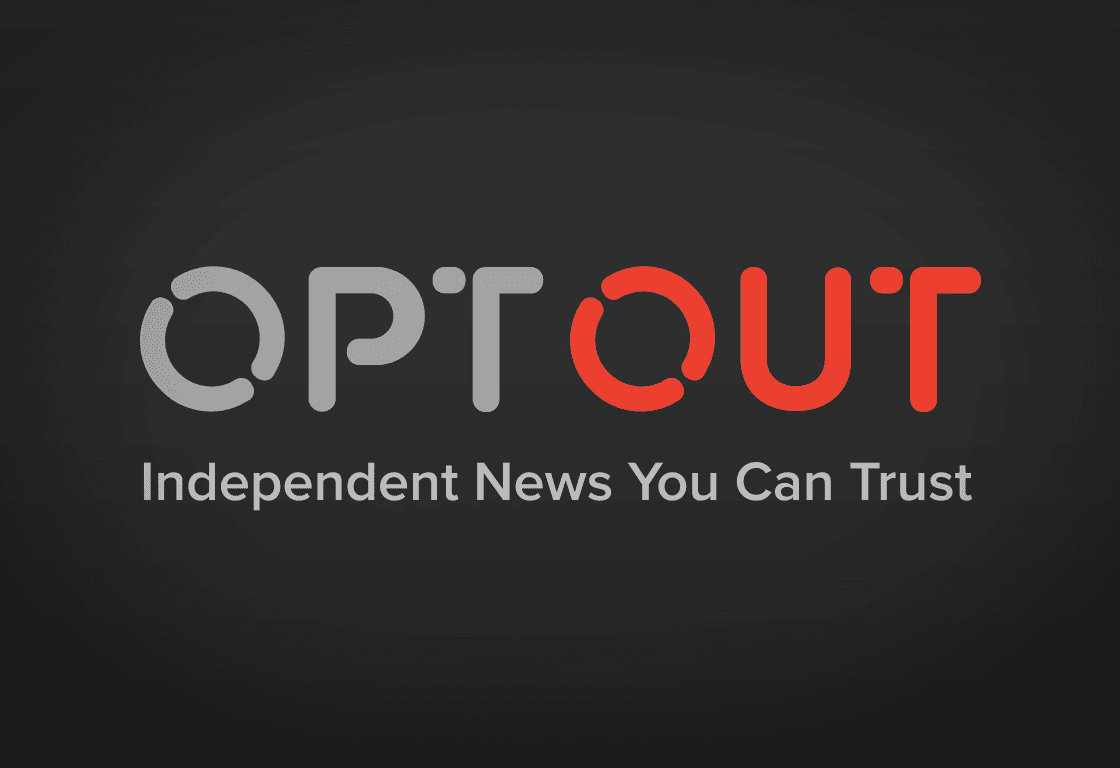 Tell Me Something!
This LGBTQ+ newsletter is for and about you! Do you have an uplifting story to share? Is there something happening in your town that you think our LGBTQ+ readers ought to know? No story is too small—or too big! Email me at lgbtq@optout.news with your story, anecdote, or tidbit, and I'll highlight one in the next newsletter.
All right, I'm off. See you in two weeks!
---
The OptOut Media Foundation (EIN: 85-2348079) is a nonprofit charity with a mission to educate the public about current events and help sustain a diverse media ecosystem by promoting and assisting independent news outlets and, in doing so, advance democracy and social justice.
Download the app for Apple and Android.
Sign up for OptOut's free newsletters.
Learn more about OptOut.
Follow us on Twitter, Instagram, TikTok, YouTube, Mastodon, and Facebook.