This is the weekly newsletter of OptOut, a news aggregation app for exclusively independent media that's currently in beta testing. By subscribing to this newsletter, you'll have a chance to be a beta tester in the second round. Find out more about the app at optout.news.
We could really use your help in spreading the word about OptOut as we prepare for launch. We'd be grateful if you can forward this to your friends and family and share it on social!
Please help us launch this app. We need to raise funds to hire news curators and developers for our public launch in early 2022 and to make OptOut sustainable into the future. Because we are a nonprofit charity, all recurring donations through this newsletter and all other types of donations are tax-deductible!
*Keep reading to find out about a special Means TV discount for OptOut newsletter subscribers*
---
Beta testing of the OptOut iPhone/iPad app has begun!
We've got about 100 newsletter subscribers using the iOS app and giving us feedback right now, which will help us perfect it before the public launch.
One tester, Sari, had these kind words to share with us.
Thank you so much for all of your work and vision in creating the space and technology for sober, compassionate, and clear-eyed news and putting your voices together to tell the stories of power and the powerless that are normally hidden from view. The spirit of independence and cooperation that underlies OptOut is the perfect antidote to corporate and toxic media. Thank you so much, I've been waiting so long for this.
This is exactly why we created the OptOut app and the OptOut Media Foundation. We appreciate it, Sari!
Meet the Curators!
It's been an exciting few weeks at OptOut, as we also recently announced our initial news curation team for the app. Unlike the corporate news and social apps, OptOut has no algorithms and no ads, which typically motivate these companies to automate their products to promote extremist content and vapid clickbait, driving user interaction and boosting ad revenue.
Our diverse team of experienced journalists, which will expand over time, will shape your news experience in the Headlines feed of the app. Walker and I are extremely grateful to have Maria Bustillos, Cierra Hinton, and Jacqueline Keeler on our curation team!
---
'The World's First Worker-Owned, Anti-Capitalist Streaming Service'
OptOut is proud to be working with Means TV, the world's first worker-owned, anti-capitalist streaming service. Means TV and OptOut have both created platforms that oppose the corporate stranglehold over the media industry. I've been a Means TV subscriber since Naomi Burton and Nick Hayes founded it a few years ago, and I hope you'll enjoy it as much as I do.
To kick off our Means TV/OptOut special offer (see below), I interviewed Naomi about Means TV—how it got started, how it's going, and what's new on the platform.
Listen here or wherever you get your podcasts:
Apple
Google
Spotify
OptOut (coming soon!)
Means TV streams content from several other OptOut participants, including The Humanist Report, Means Morning News, and The Empire Files. Here's a clip from a recent Means Morning News episode.
Means TV/OptOut Promotion!
Means TV is the world's first worker-owned, anti-capitalist streaming service. No advertisements or product placements. No corporate backers or VC cash ever. OptOut is working with Means TV because we share their values and love their content.
SPECIAL OFFER: Donate $50 or more to the OptOut Media Foundation and get 50% off a monthly subscription to Means TV for a year! Make sure to supply your email address when making the donation and email support@optout.news with MEANS TV in the subject.
---
Your Weekly Roundup of Corporate Narrative-Free News
Corporate Media Gonna Corporate Media
This week's must-read comes from David Sirota, Andrew Perez, and Walker Bragman of The Daily Poster. The reporters ask why the corporate media has largely celebrated D.C. gossip about the obstructionist Democratic senators blocking the Biden agenda, leaving readers wondering what exactly is in that agenda. To answer it, they write, one needs to
follow the money, and follow it all the way down to the bedrock of the political media ecosystem—the Washington gossip rags that are quite literally "presented by" a rogues gallery of corporate villains trying to buy politicians and kill the reconciliation bill.
Nice to see the Columbia Journalism Review reference The Daily Poster's work and also mention OptOut!
In FAIR, Spencer Snyder documents the corporate TV news channels' near total omission of Joe Manchin and Kyrsten Sinema's financial conflicts of interest, something that indy outlets such as Sludge have been doing for years.
Also check out Spencer's latest video explainer about the mainstream press dismissing Steven Donziger, a lawyer who has battled Exxon for decades, as a "TikTok hero."
And on a related note, the legacy media have put out misinformation about climate change, the world's greatest existential threat. Despite the urgency, the opinion pages of The Washington Post, The New York Times, and other newspaper giants continue to publish "dangerous nonsense" about climate, Eric Alterman writes for The American Prospect.
The Strike Wave
You love to see it: Worker strikes are happening all over the U.S. OptOut participants offer some of the best coverage of this important labor organizing.
Labor Notes has a great piece that analyzes the current strike wave.
What we're seeing now is strike activity beginning to rise from a decadeslong trough as the "essential" worker—a new category of worker born of the coronavirus pandemic—challenges the boss to make good on that designation.
In Prism, Sydney Pereira writes about low-wage workers' "Great Resignation."
Women and women of color, especially mothers, face a "forced choice" to leave their jobs due to a lack of workplace support.
Status Coup has been on the ground at the John Deere strikes. Watch their coverage:
We endorse this message.
In The Flashpoint, Eoin Higgins reports on organizing by flight attendants for an American Airlines subsidiary to improve their drastically low pay and poor working conditions.
Maximillian Alvarez of the Working People podcast covers United Auto Workers members' vote that will determine if they can directly elect their top union officers.
Alec Baldwin accidentally killed his director of photography, Halyna Hutchins, the other day. The corporate media has been hesitant to phrase it this way—it was clearly unintentional—but this is what happened: On set, Baldwin fired a prop gun that contained live rounds in it, killing the cinematographer and injuring the director. The assistant director had told him that the gun was safe.
Eliz Mizon contextualizes the tragedy and writes about worker safety issues in Chompsky.
The Tech Won't Save Us podcast has been covering gig workers extensively. Its latest episode features NYU postdoctoral research fellow Noopur Raval, who discusses "India's gig economy, the specific conditions of women who provide services through beauty and wellness apps, and how workers organize to improve their conditions."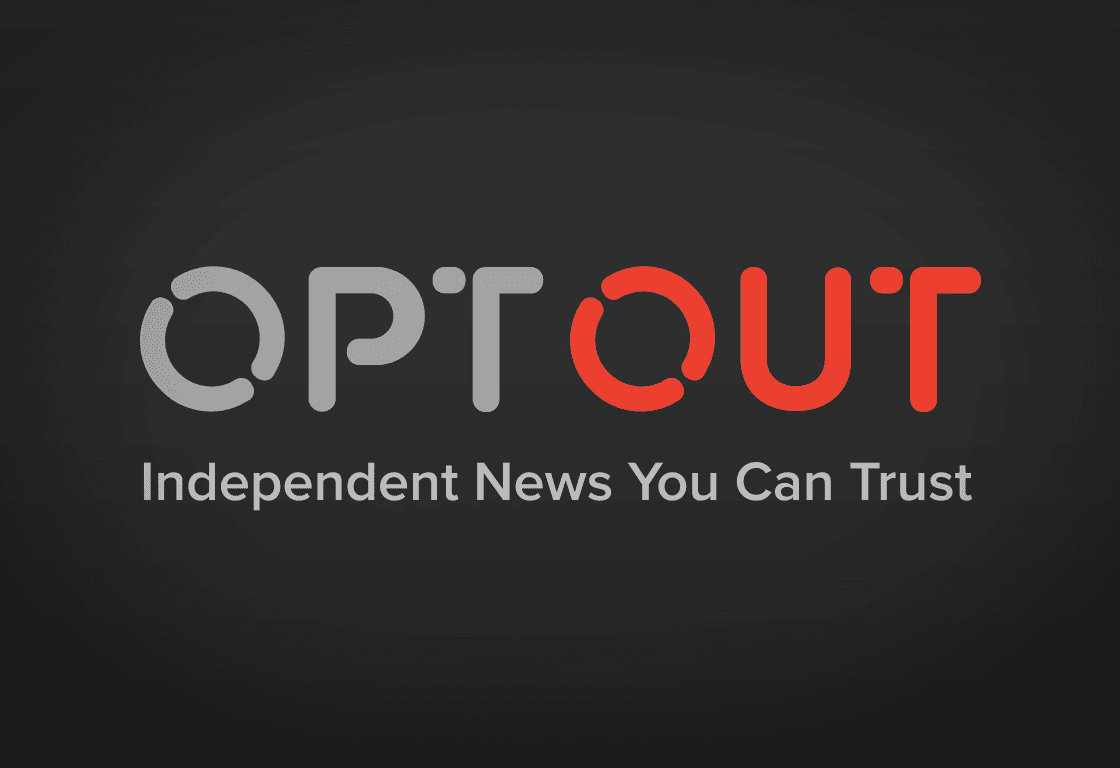 Don't miss This Machine Kills, which also speaks with Raval as well as Rida Qadri, a doctoral candidate at MIT, about workers in the Global South.
---
Thanks as always for following the independent OptOut news network. Don't forget about our special offer with Means TV! It would help us out a ton if you could share this post with others who might be interested in OptOut and Means TV. See you next week.