This is the weekly newsletter of OptOut, a news aggregation app for exclusively independent media that's currently in beta testing for iOS (download it now!). Find out more about the app at optout.news.
---
Thanks to your generous donations and a grant from the Puffin Foundation, OptOut's full news curation team began selecting content to highlight in our beta app this week!
We're very fortunate to have Maria Bustillos (Popula, Brick House), Trevor Beaulieu (Champagne Sharks), Jacqueline Keeler (Pollen Nation Magazine), and Michael Sainato (The Labor Report) curating your content along with OptOut co-founder Walker Bragman and myself.
If you have an iPhone or iPad, be sure to download our beta app today. If not, stay tuned for our upcoming Android beta release.
This week's independent news roundup features content from OptOut participants regarding over-policing, inequality, the corporate-funded D.C. tip sheet industry, and a lot more.
---
Over-Policing
Former police officer Eric Adams, the new Democratic mayor of New York City, is making good on his promise to be a "tough-on-crime" leader. His rejection of City Council members' request to end solitary confinement and his "Blueprint for Public Safety," which expands policing, show that Adams is eager to maintain the status quo and fund the carceral state, reports Prism.
For New York Focus, Freddy Medina, who is currently incarcerated in Beacon, New York, argues that, as in the 1990s, an increased police presence in schools does not address the root of the problem leading to guns in schools.
Activists and local politicians, including city counselors from Minneapolis and Somerville, Mass., talked with In These Times about what's next for the defund the police movement.
---
OptOut needs your help to power our independent media network in 2022!
Your donations will fund news curation of the app, tech development to enhance it, and marketing to get this vital content in front of as many people as possible. We have high hopes for this year, but we can't work towards our goals without your support.
We have a goal of raising $20,000 in the first quarter of this year to launch and market the OptOut app!
Please make a tax-deductible donation of $25 or more to the OptOut Media Foundation to fund our official launch! We really appreciate your generosity.
---
Labor & Inequality
The Daily Poster is one of the best independent critics of corporate-funded media. This time, Andrew Perez exposes D.C. tip sheet company Punchbowl News for taking money from Kroger in exchange for running corporate propaganda that casts the company, whose poverty wages and poor Covid-19 protections have led to recent worker strikes, as one that offers "great pay and great benefits."
The daily tip sheets put together by well-connected writers provides "a reliable avenue for corporate interests to inject their money and viewpoints straight into the political conversation," writes Perez.
Key to Punchbowl's business model, like the rest of the Beltway tipsheet industry, is allowing corporations and powerful lobbying groups to tell apparently any self-serving lie or spin they want, and pretending that's all fine and normal.
In Sludge: Some of the companies that contributed to Joe Biden's $62 million inauguration budget won big with the bipartisan infrastructure bill as their trade associations lobbied against the greater White House agenda, which would have helped stem the U.S.'s massive inequality with large social spending programs.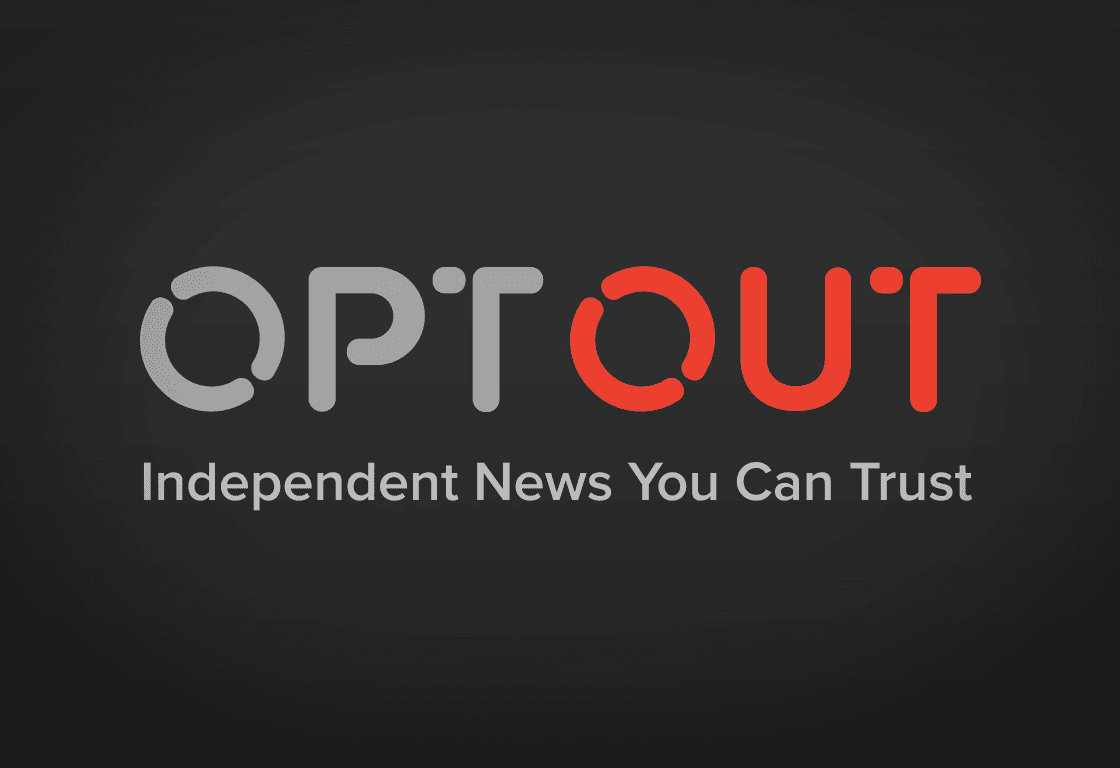 Eoin Higgins of The Flashpoint continues his excellent reporting on labor and inequality, this time featuring a struggling Michigan man who couldn't afford a grave marker for his mother, who recently died, nor could he pay the lawyer and county fees that would allow him to manage her affairs.
OptOutlet Feature: Status Coup
Status Coup News is a key outlet in our independent network. It features relentless on-the-group video reporting at protests, labor strikes, and other events that the corporate media often overlook.
Jordan Chariton of Status Coup spoke with Janine Jackson, host of FAIR's Counterspin podcast, about his latest scoop on the Flint water crisis.
Tim Black of TBTV also talked with Jordan about Jordan's career as an independent, tireless on-the-ground reporter. We're glad to have both TBTV and Status Coup in our network!
---
Download our iOS app!
No ads.
No algorithms.
No corporate cash.
Just news.
Tap the image to download the iPhone/iPad beta:
---
In Other News
The Rational National interviews Nabilah Islam and Isra Allison of Matriarch, an organization that helps working-class, progressive women run for office, which held a candidate training event yesterday.
Joshua Frank has an interesting piece in Counterpunch that addresses vaccine apartheid and one of the many incoherent talking points of anti-vaxxers.
The Markup's excellent reporting has led the Life360 app to stop selling precise location data. Life360, a family safety app that earned 20% of its revenue from selling location data in 2020, "acts as a firehose of data for a controversial industry that has operated in the shadows with few safeguards to prevent the misuse of this sensitive information," according to The Markup's previous report.
In The Gravel Institute's latest video, Marquette political science professor Philip Rocco tells the history of Wisconsin—how its progressivism has been overshadowed by conservative politicians and their anti-union policies.
---
That's all for this week. Thank you for reading and for supporting truth-telling independent media!
---
About OptOut
OptOut is an independent news aggregation app developed by the OptOut Media Foundation, a nonprofit charity devoted to assisting independent news outlets (EIN: 852348079). The app will launch in the Apple App Store in early 2022, and an Android version will follow. See the links below for more information.
App and list of outlets
Test out the iPhone beta app
Newsletter
Standards
More about us