This is the newsletter of OptOut, a free news aggregation app for exclusively independent media that's available for Apple and Android devices. Find out more about the app at optout.news.
OptOut depends on your support to run our free app, send this newsletter, and a lot more. We've raised $8,400 since we announced our end-of-year fundraising goal, but we have a long way to go. Can you donate today to support independent media?
---
The midterms are on Tuesday, so today we focus election coverage. In addition, you'll find reporting on corporate media failures, Brazil and Cuba, and what's going on in libertarian Kochland.
First, we have some announcements for you.
Announcements
Welcoming Our New Editors!
Did you hear the news? The OptOut Media Foundation has hired three talented journalists to launch our first issue-based programs: Climate, LGBTQ+, and New York!
Learn about OptOut editors Samira Asma-Sadeque, Liana DeMasi, and Cristian Salazar and their new programs!
Please note that to get their newsletters, you'll need to sign up via your account here. Click "Manage" to control which newsletter you get. I encourage you to try them out!
User Survey
We would really appreciate it if you could fill our this important user survey. It will allow us to find out more about you so we can improve the app and our news network with your preferences in mind. Your information will be completely private and only shared within our small team. Thank you!
---
Election Special!
Money in Politics
While Big Oil, with the help of corporate media, pretends it's going to save the planet, it's raking in record profits and bankrolling super PACs that aim to elect climate change-denying Republicans on Tuesday. SLUDGE reports, with research contributed by yours truly.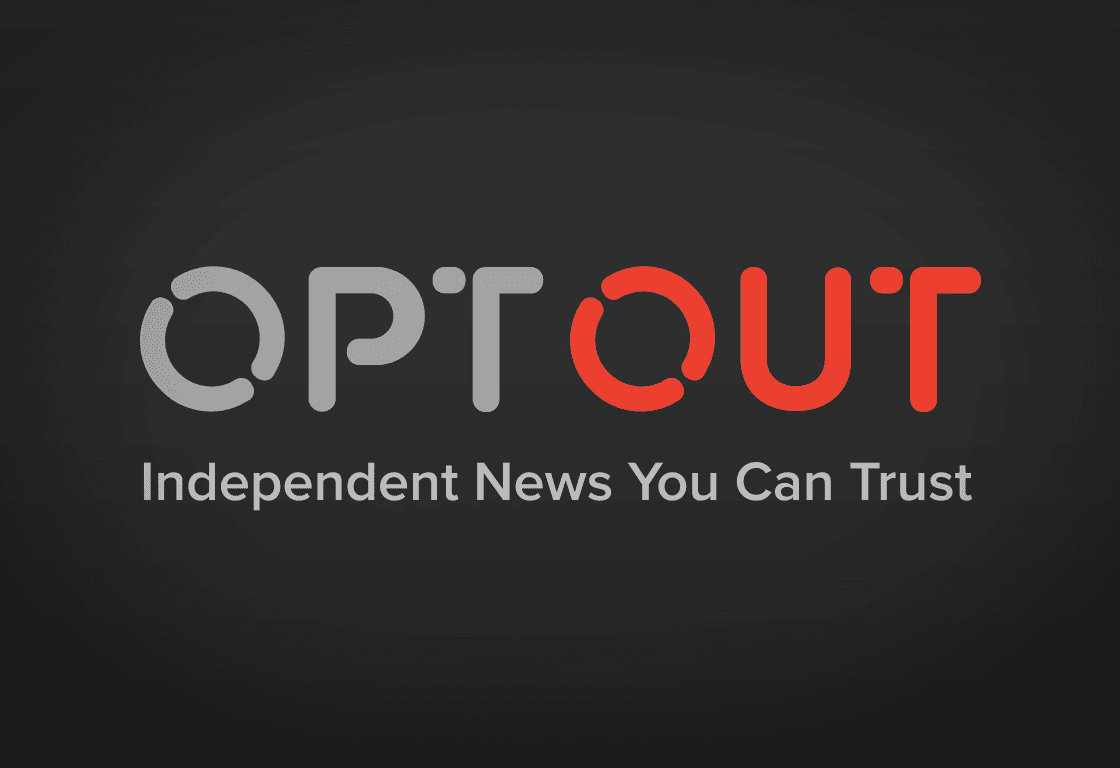 New York Gov. Kathy Hochul faces a GOP challenger, U.S. Rep. Lee Zeldin, who has big-time backing from billionaire-funded super PACs. Atop the list of megadonors is Robert Lauder of the Estée Lauder empire, reports NEW YORK FOCUS.
Democratic Minnesota AG Keith Ellison is running for reelection with union support against GOP candidate Jim Schultz, a hedge fund lawyer who promises to cut funding to the state's corporate prosecution division, reports THE LEVER.
Rightwing Conspiracies
Voter intimidation coming from the right is a big concern in these elections, reports STATES NEWSROOM via IOWA CAPITAL DISPATCH.
Steven Rosenfeld of VOTING BOOTH says we should get ready for another spat of baseless denial after Election Day.
THE MAJORITY REPORT discusses this phenomenon, which will be worse if the results prove the pollsters, who predict a strong showing for the GOP, wrong.
More Election News
PROGRESS REPORT lays out the health care stakes of the midterms.
While they have not made it a central component of their messaging, Democrats at the national level have passed significant policy to help ease the financial burden of medical care. The Inflation Reduction Act included a few major provisions that will save Americans thousands of dollars per year in healthcare premiums, prevent an estimated 2 million people from losing insurance coverage, and expand access to and limit price increases for prescription drugs.
These achievements could be rolled back if Republicans take control of Congress.
Corporate Media Failures of the Week
CBS is guilty of "moral and ethical wreckage," writes POPULA's Tom Scocca.
The New York attorney general said that top CBS executives—the people who decided for decades what millions of people would and wouldn't see on TV—colluded with a crooked LAPD captain to get confidential information about a sexual-assault victim for the sake of corporate damage control...
Bret Stephens, whose very first New York Times op-ed questioned climate science, has allegedly just now come around to acknowledging humans' role in warming the planet. Three cheers for Bret? Well...not exactly. Turn out the guy's response to finally accepting the scientific consensus is to is regurgitate fossil fuel propaganda in essay form for the paper of record. When with The Times figure out that printing climate misinformation is dangerous and unethical? From HEATED and Popular Information:
International
For the thirtieth time in a row, the UN voted nearly unanimously to condemn the U.S.'s embargo on Cuba. Cuban college students expressed their disappointment that the U.S. still maintains its deeply unpopular policy.
Speaking of Cuba: As a potential nuclear crisis looms in Ukraine, and the U.S. Congress is deeply divided, DAILY MONTANAN recalls a previous nuclear threat 60 years ago—when JFK had bipartisan congressional support for his strategy to ward off a catastrophe.
Journalists with ATMOS write about the environmental implications of leftist Lula da Silva's presidential election victory in Brazil.
The Frontline travels to Brazil during the presidential election to meet with scientists, politicians, and land defenders protecting the Amazon Rainforest. They highlight the many ways to save a forest.
Michael Fox and THE REAL NEWS NETWORK also report on Brazil.
Tens of thousands of Lula supporters poured onto São Paulo's Paulista Avenue for a huge victory celebration. But Bolsonaro fans have also taken to the streets blocking highways and rejecting the result. Lula takes office on January 1st.
Kochland
OptOut's Walker Bragman has a new report on the Koch network's role in spreading COVID-19 misinformation, written for EXPOSED BY CMD.
The Koch-founded CATO INSTITUTE, a libertarian think tank, is predictably suing to block President Joe Biden's attempt to cancel some federally held student loan debt. THE RING OF FIRE analyzes the situation.
---
Thanks as always for following the important work of the 175 independent news outlets in the OptOut network!
We depend on your support. Please considering helping us out so we can continue delivering this content to you for free in newsletter and app form. Thank you!
---
The OptOut Media Foundation (EIN: 85-2348079) is a nonprofit charity with a mission to educate the public about current events and help sustain a diverse media ecosystem by promoting and assisting independent news outlets and, in doing so, advance democracy and social justice.
Download the app for Apple and Android.
Sign up for OptOut's free newsletters.
Learn more about OptOut.