This is the weekly newsletter of OptOut, a news aggregation app for exclusively independent media that's currently in beta testing for iOS (download it now!). Find out more about the app at optout.news.
We could really use your help in spreading the word about OptOut as we prepare for launch. We'd be grateful if you can forward this to your friends and family and share it on social!
Please help us launch this app. We need to raise funds to pay for curators, developers, and marketing for our public launch in early 2022 and to make OptOut sustainable into the future. Because we are a nonprofit charity, all recurring donations through this newsletter and all other types of donations are tax-deductible!
---
This weekend's newsletter covers the extradition of Julian Assange, Web3, Covid-19 disinformation, and other topics you should care about, reported by the numerous financially independent news outlets in the OptOut network.
But first, we have some news!
OptOut Adds Two News Curators
Thanks to your donations during Giving Tuesday week, we were able to hire two more news curators for next year! Many thanks to everyone who contributed and gave us a jump start on 2022. We're excited to introduce you to Trevor Beaulieu and Michael Sainato, who join Maria Bustillos, Cierra Hinton, Jacqueline Keeler, OptOut co-founder Walker Bragman, and me as the OptOut app's news curators.
Trevor Beaulieu is a lawyer, podcaster, and writer based in Brooklyn, New York. He hosts Champagne Sharks, a podcast that gives insights on current events, psychology, race, and social media. Follow him on Twitter at @ChampagneSharks.
Michael Sainato is a contributor to The Guardian and a labor-focused journalist based in Gainesville, Florida. Follow him on Twitter @msainat1.
As curators, we choose which content to place in the "Headlines" feed, the first feed you see when you open the app. You can also build your own personal feed based on the outlets and individual journalists you follow.
---
Your Corporate Narrative Free-News Roundup From OptOut
Press Freedom Takes a Hit
Regardless of your feelings about Julian Assange the person, the Joe Biden administration will extradite him based on Trump-era charges of espionage for publishing secret government documents, a practice that's important for accountability journalism, and one that other publishers have employed.
According to Freedom of the Press Foundation, a publisher or a journalist had never been charged under the Espionage Act. "These new charges against him are unprecedented and threaten to criminalize national security reporting in the United States."
David Doel of The Rational National explains how dangerous this is.
Other OptOut network coverage:
"The Judicial Kidnapping of Julian Assange" (Counterpunch)
"DISGRACE: U.S. Wins Appeal to Extradite Julian Assange" (Status Coup)
Web3
Two outlets in the OptOut network have different takes on Web3, a relatively new way to publish and archive content online using blockchain technology.
On the pro side is Maria Bustillos, who writes in Brick House:
But in the heated dialogue around these new developments, both critics and cheerleaders of Web3 are making the same mistake: confusing a protocol that could be used for anything, by anybody, with a single purpose or system. Confusing the paper with what's being written on it. The thing to remember is that there's a fundamental, rock-solid difference between an open protocol that you don't need permission to use (internet, HTML, crypto), and a private platform (Facebook, Discord, Substack).
On the con side is Paris Marx, who speaks with software engineer Stephen Diehl about "why technologists are divided on crypto, what's wrong with blockchain, why crypto assets are scams, and why Web3 is a rebranding effort" on his podcast, Tech Won't Save Us.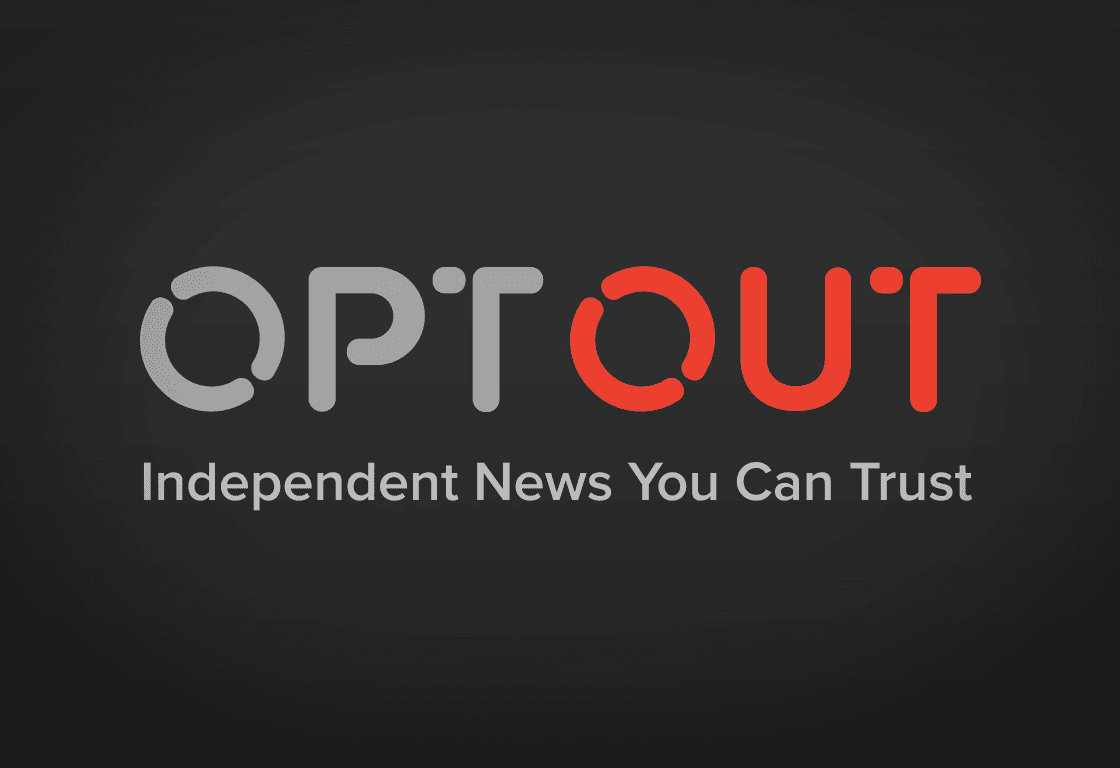 Download our iOS app!
No ads.
No algorithms.
No corporate cash.
Just news.
Pandemic Fails
On Gilded Age, Harvard epidemiologist Justin Feldman joins Walker Bragman and me to fact check supposedly leftist Max Blumenthal's Grayzone article claiming that lockdowns don't work. The misinterpretations of sources, falsehoods, and conspiracies that Blumenthal includes in his article and his appearance on shock jock and ivermectin publicist Jimmy Dore's show were so numerous and bizarre that we thought a thorough debunking was called for.
It's also worth noting that in this video we show the strong ideological and financial ties between the figures behind the Great Barrington Declaration, a herd immunity treatise on which Blumenthal relies heavily, and the rightwing, libertarian Koch network. (Watch a short clip about this.)
For a very short version, watch this clip, in which Blumenthal's claims are so outrageous even Dore, a high-ranking conspiracy theorist, had to correct him (because otherwise YouTube would have taken down the video).
Walker Bragman and I joined Matt Binder the other night to continue discussing and debunking this Covid disinformation.
Walker also wrote a piece for The Daily Poster about New York Gov. Kathy Hochul's questionable and real estate industry-friendly push to end remote work as the Omicron variant rips through the state and winter nears.
And also in New York, Tana Ganeva reports for New York Focus on women prisoners at the notorious Rikers Island prison being relocated to a state prison, where they they face harsh conditions, far away from their families.
---
We need your help.
OptOut needs to raise a lot of money to get us through 2022. With an all-volunteer development team, we've put together a sophisticated news aggregation app that hundreds of people are currently testing out. We're a charity, and we want to keep everything free—all features of the app, this newsletter, and what's to come—but in order to do this, we need more recurring donors. Apologies for the frequent requests; we wouldn't ask if we didn't really need your help.
The more money we raise, the better we'll be able to achieve our goals of widely distributing vital content about the people and issues that matter from so many independent news outlets and, over time, advancing racial, social, environmental, and economic justice.
Please make a tax-deductible donation today to take on the corporate media and ethically inform the public about what really matters.
---
Labor and the Media
The New York Times continues its streak of union busting, as Defector's Laura Wagner describes.
We agree with Eoin Higgins of The Flashpoint.
In Other News
The Gravel Institute's latest video features law professor Chase Madar on credit scores.
Credit scores are a ubiquitous part of American life. Try to do anything at all – get housing, get a car, get anything that requires a loan – and you'll be assessed based on a three-digit number that most people recognize as arbitrary and dumb. So what's the origin of this weird system?
Felipe De La Hoz, the co-founder of BORDER/LINES, analyzes the poor corporate and legacy media coverage of immigration for FAIR.
Scalawag speaks with jazz vocalist Nnenna Freelon about Black love over space, time, and music on her latest album, "Time Traveler."
Despite public pronouncements to the contrary, oil giant Exxon is still acting as if we're not headed for a climate catastrophe, which it has played a major role in causing, HEATED reports.
---
That's it for this week. Thanks as always for following the excellent journalism of OptOut's 115 independent news outlets. See you soon!