This is the weekly newsletter of OptOut, a news aggregation app for exclusively independent media that's currently in beta testing (sign up now!). Find out more about the app at optout.news.
We could really use your help in spreading the word about OptOut as we prepare for launch. We'd be grateful if you can forward this to your friends and family and share it on social!
Please help us launch this app. We need to raise funds to hire news curators and developers for our public launch in early 2022 and to make OptOut sustainable into the future. Because we are a nonprofit charity, all recurring donations through this newsletter and all other types of donations are tax-deductible!
---
Try Out the App!
The first few weeks of beta testing of our Apple app have gone well, and we are offering 200 more slots for beta testing! If you'd like to help us improve the app before our public launch in early 2022, please sign up. We really appreciate your help!
SIGN UP TO BETA TEST THE OPTOUT IPHONE/IPAD APP
---
This edition of Weekend Picks will begin with stories that focus on the lives of people of color in and around the U.S. and finish with some other important news items.
Your Corporate Narrative-Free News Roundup
FAIR's Counterspin podcast discusses the U.S.'s discriminatory policies towards Haitian refugees.
In the wake of the horrifying front-page photos from September, the Biden administration says that the U.S. Border Patrol will no longer use horses to round up Haitian asylum seekers they are flushing out of makeshift shelters to send back over the border into Mexico, without the opportunity to present their case about the dangers they have spent, in many cases, years trying to escape. That may cut down on horrifying front-page photos, which is why it's all the more important to ask what's actually changing with regard to U.S. policy toward Haitian refugees. We talk about that with Nekessa Opoti, communications director at the Black Alliance for Just Immigration.
The U.S. borders are open for non-essential travel, but they're still closed to migrants who have waited many months to seek asylum here, writes BORDER/LINES.
The Real News Network, which is based in Baltimore, reports on the city police force's persistent bias against Black residents.
The Red Nation Podcast host Jennifer Marley joins Red Power Hour host Melanie Yazzie and TRN comrades Kiley Guy and Tara Begay to break down the week of climate action known as "People Versus Fossil Fuels" that took place in Washington D.C. following #IndigenousPeoplesDay 2021.
Listen to the episode and watch a clip.
An article in Prism examines the lack of workforce equity, and how to achieve it.
Across economic booms and busts, BIPOC workers are persistently overrepresented in low-wage, less stable, and often physically tasking jobs, while underrepresented in jobs that offer higher wages, opportunities for upward mobility, and fewer physical risks. The inverse is true for white workers. At every education level, white workers make higher hourly wages and have lower unemployment rates compared to the BIPOC workforce. The effects of COVID-19 exacerbated these gaps.
Speaking of white supremacy, on the latest SH!TPOST podcast, Jared Holt interviews an undercover journalist about her experience in far-right Trumpworld over the last year.
The very segregated Metropolitan Opera "has ended its 138-year epoch of composer apartheid," presenting Terence Blanchard's "Fire Shut Up In My Bones." Scalawag writes about the opera and invites four Black, Louisiana-based opera and theater directors and performers to discuss the production.
Based on the coming of age memoir by Charles M. Blow, the three-act opera, originally commissioned and developed by Opera Theatre of St. Louis, is set in Gibsland, Louisiana. The story plays out there and on the campus of Grambling State University, in the soft segregation years after Jim Crow had officially ended, but when Black provincial life was still lived separately under a seemingly open sky of largely foreclosed opportunity.
---
Means TV/OptOut Promotion!
Means TV is the world's first worker-owned, anti-capitalist streaming service. No advertisements or product placements. No corporate backers or VC cash ever. OptOut is working with Means TV because we share their values and love their content.
SPECIAL OFFER: Donate $50 or more to the OptOut Media Foundation and get 50% off a monthly subscription to Means TV for a year! Make sure to supply your email address when making the donation and email support@optout.news with MEANS TV in the subject.
---
In Other News
Congress passed the bipartisan infrastructure bill, and the Democratic Party's alleged agenda, the Build Back Better plan, seems farther and farther from reality. The Republican-led Congressional Budget Office is faithfully performing its duty to give politicians an excuse to scale back an already scaled-back reconciliation package. Reporters at The Daily Poster found that the CBO is even ignoring its own projections and corporate Democrats are using an accounting gimmick to lie about the effects of a SALT deduction cap repeal.
The Nation's John Nichols joins The Bitchuation Room to explain how Dems are once again ignoring recent American history that shows people really like big social spending programs, and that recent leaders who refused to go big set back the party for years.
"It's like watching Charlie Brown and Lucie with football," says Nichols.
Ex-NYT opinion editor, "Intellectual Dark Web" publicist, and anti-Palestine zealot Bari Weiss has a new project: a "university" (that's not accredited and doesn't offer courses) staffed and advised by "a murderer's row of censorious right-wing activists," as The Flashpoint's Eoin Higgins writes.
Despite the aspiring school's claims of "fierce" political and financial independence," its roster of advisers and founding faculty members are mostly jilted writers, cancelled professors, and right-wing think tank figures who see themselves as free speech martyrs at time of dangerous "wokeness."
In corporate media news, Jewish Currents' David Klion analyzes Politico's new German owner's requirement that its employees "support...the right of existence of the State of Israel" and "uphold the principles of a free market economy."
Axel Springer is only making explicit what mainstream media organizations in the US very often treat as their implicit ideology. If you've ever watched CNN or read The Washington Post, to name two examples among many, you've no doubt encountered robust statements supportive of Israel, NATO, or capitalism from journalists who insist that they are studiously neutral, non-partisan, and non-ideological—because those are all widely regarded within the industry as common sense, rather than as contestable positions.
To wrap up this roundup, let's take a look at some corporate propaganda! Samantha Grasso writes about the cringeworthy Terry Crews Amazon ad for Discourse Blog.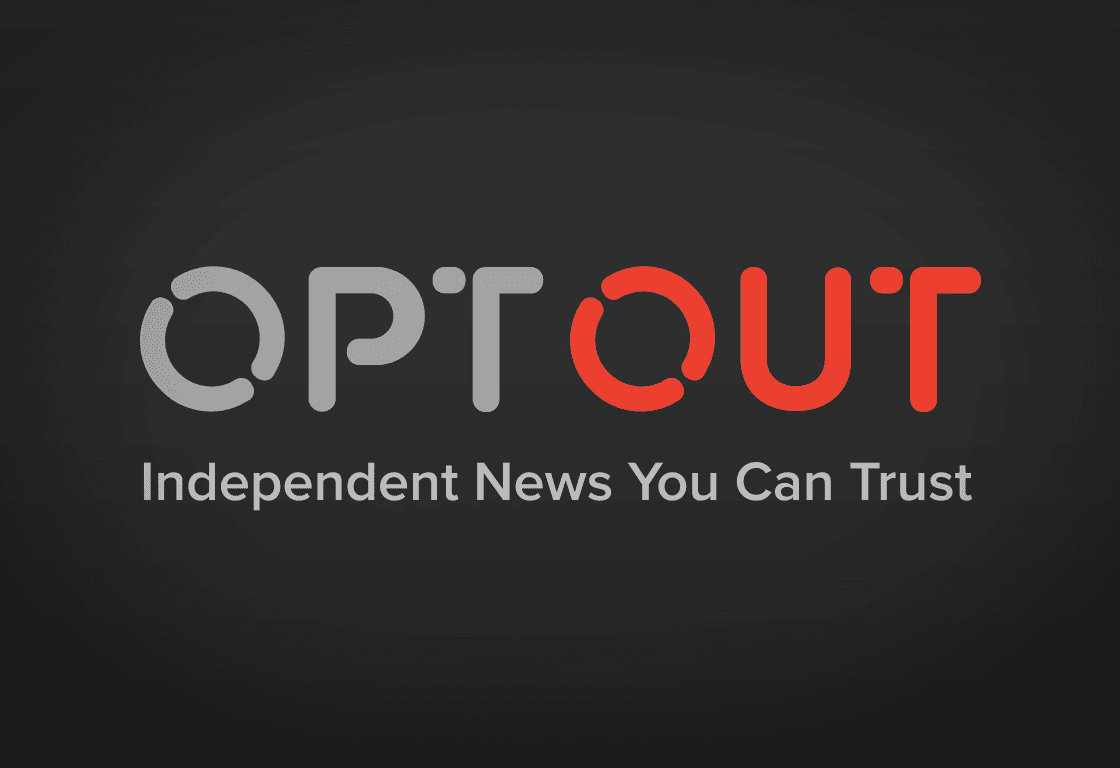 ---
---
Thanks as always for keeping up with the important work of the 115 outlets in the OptOut independent media network. See you next week!