This is the newsletter of OptOut, a free news aggregation app for exclusively independent media that's available for iPhone and iPad. Find out more about the app at optout.news.
---
Last week the OptOut network covered essential news about guns, climate, the Covid wave, extremism, and other issues, which we've rounded up for you below.
👕 ICMYI: We've got merch! 🧢 OptOut is selling American-made, union-printed t-shirts, hats, mugs, and totes at cost. You can spread the word about our independent media project by buying something here.
---
Your Independent News Roundup
The Gun Epidemic
It looks as though the Senate has reached a very limited deal to do something about guns. A new bipartisan agreement, which includes a number of reforms including imposing new rules for certain gun purchases and closing a loophole that allowed convicted domestic abusers to purchase guns, has the support of 10 Republicans it needs to clear the 60-vote filibuster threshold. But we're still not counting our chickens.
THE RATIONAL NATIONAL explains:
Since the mass shooting that killed 21 in an elementary school in Uvalde, Texas, there have been dozens mass shootings around the country. Gun violence is an epidemic in the U.S. and has been for many years. Lawmakers almost never do anything meaningful to help, despite gun restrictions being overwhelmingly popular among voters.
Federal inaction is nothing new. In fact, it's exactly what Americans have come to expect. Over the years, the federal government has become less and less responsive to crises—whether it's climate change, Covid-19, or gun violence.
There are overlapping issues behind the unresponsiveness: budget cuts, lax campaign finance laws, the influence of corporate lobbying, anti-government ideology, inadequate ethics rules for public officials, and the like. The American democratic system already has built-in checks against majoritarian rule such as the Senate and the Electoral College. When these problems exist atop that foundation, the result is system failure.
How long can an ostensibly democratic system that is fundamentally unresponsive to the will of the majority survive?
New York Gov. Kathy Hochul expanded her state's red flag law this week, raising the age to purchase semi-automatic firearms and adding a license requirement. Hochul's reforms also include a ban on soft body armor, which is concealable. However, as a new story in THE CITY notes, the new prohibition would not have impacted the recent Buffalo shooter, who wore a plate vest, which is more rigid.
Law enforcement sat on the sidelines as the Uvalde shooter worked his way through Robb Elementary for over an hour, killing 19 children and two teachers. The officers opted not to risk their own safety to stop the carnage, according to a local official. JACOBIN published an analysis arguing that the events in Uvalde destroy arguments in favor of police militarization.
Extremism
Alex's scoop from last week for EXPOSED BY CMD reveals the huge dark money funds that bankroll two white nationalist hate groups whose websites the Buffalo terrorist cited in his deranged manifesto before killing 10 Black people to prevent "white genocide."
DonorsTrust, the favorite donation vehicle of GOP megadonors, is by far the biggest known funder of white nationalism in the U.S., but mega-charities tied to major investment firms Fidelity, Schwab, and Vanguard also regularly give money to VDARE and the nonprofit behind American Renaissance.
The QANON ANONYMOUS podcast released an important episode about mass shooters' relationship with far-right message boards 4chan and 8chan. Listen on the OptOut app, Apple Podcasts, Google Podcasts, or wherever you get your podcasts.
House Democrats on the select committee investigating the Jan. 6 Capitol insurrection aired their first prime-time hearing last week. It included a 12-minute video with unseen footage of the nauseating events.
STATES NEWSROOM produced a syndicated article summing up the major revelations from the hearing, including details of the Proud Boys' and the Oathkeepers' tactical plans for the assault on the Capitol. This version appears in the IOWA CAPITAL DISPATCH.
STATUS COUP reviews far-right Fox News host Tucker Carlson's "coverage" of the hearing. Fox declined to carry it while the other major networks aired it in full. (Progressive-turned-rightwing media personality Tulsi Gabbard joined Tucker to diminish the importance of a prime-time hearing about a violent insurrection to overturn an election whose participants killed police officers and intended to hang the vice president.)
In April, the corporate PAC of AT&T gave the most money to the Republican members of Congress who voted to overturn the 2020 presidential election on Jan. 6, 2021, just hours after the insurrection, reports CAPITAL & MAIN.
---
‌Please considering buying an OptOut t-shirt, tote bag, trucker hat, or mug! All items are made in the USA and printed by union workers. We priced these as low as possible (we're not making any money from this merchandise). We just want your help spreading the word about OptOut! Thank you. ✊
---
Covid-19
States have been lifting restrictions on masks and vaccines, putting marginalized communities most at risk, reports PRISM.
For some, the return of pre-pandemic norms is a relief. But with the recent uptick in infections, many hospitals across the country are seeing the new laissez-faire attitude toward COVID-19 take a toll on communities that are the most vulnerable, particularly BIPOC.
In FAIR: Corporate and legacy media outlets have barely mentioned the lagging booster rate among older Americans as they report on increased Covid-19 cases and vaccinated people dying of Covid. The effect is a normalization of death and an impression that (repeated) vaccines may not be as effective as they actually are.
Climate
JACOBIN identifies a big obstacle to fighting climate change and proposes solutions.
As with any leftist theory worth its salt, a socialist program for climate justice law should look to answers already emerging from social struggle. While the details of any given campaign vary, a strategy of climate legal activism unites groups working inside and outside the courts. They combine grassroots resistance with ambitious legal challenges to private property rights, archaic rules of standing, and federal deference to polluting industries — and offer in their place a right to the protection of nature and to democratic control over economic planning.
On the latest DAMAGES podcast episode, Amy Westervelt interviews U.S. Sen. Sheldon Whitehouse (D-R.I.) about the conservative amicus brief machine and how it applies to climate cases.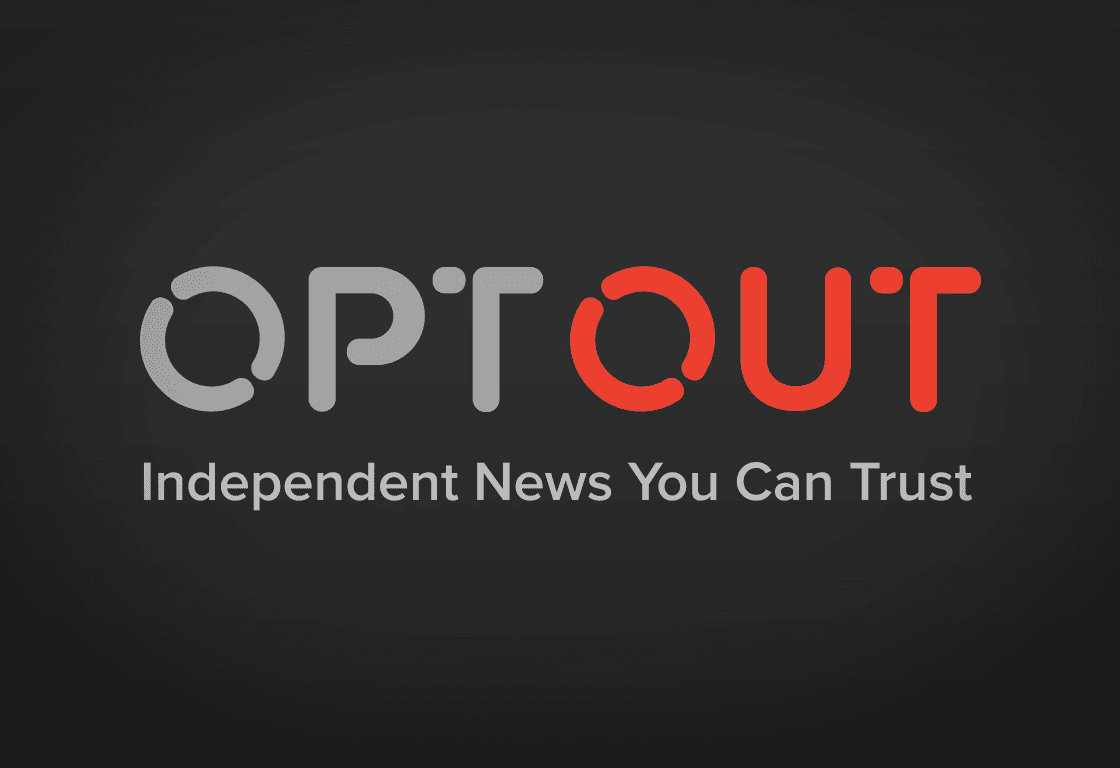 ---
At OptOut, we are committed to bringing you independent news coverage of today's most important issues, including extremism and climate change. The uncompromising news outlets in our network give you honest reporting and diverse perspectives while critiquing the dominant narratives that the corporate and legacy media produce.
OptOut is a nonprofit charity, and we are raising funds that will allow us to become a sustainable organization. Please considering donating $5/month or $55/year, or making a one-time donation to the OptOut Media Foundation, to help us succeed. Join us in our mission to elevate independent media and accurately inform the public!
---
In Other News
FACING SOUTH speaks with labor reporter and author Kim Kelly about her new book, Fight Like Hell, and the labor movement's diverse history.
Criminal justice reform took a hit last week as San Francisco District Attorney Chesa Boudin, "one of the most visible figures of the so-called progressive prosecutor movement," lost in a recall election. BOLTS has the story.
Perhaps more than anything, Boudin's recall shows how inchoate anger over the visible symptoms of inequality—homelessness, public drug use, property crime–can crystallize into a renunciation of an individual politician, even as voters broadly desire the policies that politician champions. While a majority of voters wanted Boudin gone, a recent San Francisco Examiner poll found that even more supported moving mental health treatment out of jails, and diversion instead of incarceration for low-level offenses.
---
Thanks as always for supporting the independent OptOut news network! See you soon.
---
The OptOut Media Foundation (EIN: 85-2348079) is a nonprofit charity with a mission to educate the public about current events and help sustain a diverse media ecosystem by promoting and assisting independent news outlets and, in doing so, advance democracy and social justice.
Download the iOS app.
Sign up for OptOut's free newsletter.
Learn more about OptOut.
Store
Press list
Events calendar
DONATE