This is the newsletter of OptOut, a free news aggregation app for exclusively independent media that's available for Apple and Android devices. Find out more about the app at optout.news.
OptOut depends on your support to run our free app, send this newsletter, and a lot more. We've raised nearly $9,000 since we announced our end-of-year fundraising goal, but we have a long way to go. Can you donate today to support independent media?
---
What a week!
Elon Musk's Twitter implosion dominated the news cycle and highlighted the need for alternative ways to find your news—like OptOut! Let's recap.
World's Richest Man Ruins Twitter
Musk bought Twitter with the intention of opening up "free speech" on the platform—at least that's what he said. When the leveraged buyout was finalized at the end of last month following a lengthy court battle that Musk ultimately lost, Twitter took on $13 billion in debt with an interest expense of roughly $1 billion a year. The billionaire, however, announced that "the bird is freed." He followed that the next day with a tweet saying, "Comedy is now legal on Twitter."
Within hours, hate speech on the platform surged. The far right celebrated the new order, and Musk seemed to revel in their adoration. He responded to multiple far-right accounts. He trolled former Secretary of State Hillary Clinton, who had posted about the violent attack on House Speaker Nancy Pelosi's husband by a radicalized rightwinger, with a homophobic conspiracy theory. Advertisers began fleeing the platform.
But Musk's problems were only just beginning. The world's richest man has backed himself into a corner with a boneheaded paid verification scheme, which employees at his own company say is just a way to recoup losses he took in the $44 billion social media purchase.
At the end of last month, Musk announced that he would be charging a $20 monthly fee for verification checkmarks, a security feature that has become something of a status symbol on the social media platform, tying them to Twitter's paid subscription service, Twitter Blue.
The announcement was met with backlash from verified users, who balked at the idea of paying for a free security feature. Musk, however, went full-steam ahead, days later announcing that Twitter Blue would only cost $8 a month and that anyone who paid would get a blue checkmark.
"Twitter's current lords & peasants system for who has or doesn't have a blue checkmark is bullshit," Musk tweeted in a strange, seemingly stream-of-consciousness thread. "Power to the people!" tweeted a man worth $174 billion. "Blue for $8/month."
Two hours after his first tweet, Musk added that there would still be a separate verification mark for public figures. And then news broke that Twitter would be eliminating the identity verification requirement for receiving a blue check. Instead, Musk insisted, the cost would be prohibitive to trolls.
Once again, many on Twitter, including journalists, sounded the alarm, warning that the new system would prove a hotbed for fraud. To make the point, some verified users changed their accounts into mirrors of Elon Musk's, producing comedy gold. Twitter was quick to respond, taking down the accounts. Musk then took to Twitter to announce, "Going forward, any Twitter handles engaging in impersonation without clearly specifying 'parody' will be permanently suspended."
A number of fake Musk accounts that were clearly marked as parody were still taken down.
In the midst of all of the turmoil, Musk carried out mass layoffs at Twitter, firing misinformation monitors and other important employees. Musk also encouraged his followers to vote Republican in the upcoming midterms.
All of this came to a head this week when the new Twitter Blue went live. The results were exactly what many predicted: Fake verified accounts satirizing major brands including Musk's own Tesla and SpaceX, Raytheon, Nintendo, and others. While many of the tweets were hilarious, some had real-world impacts. A fake Eli Lilly account announced that life-saving insulin would be free going forward, and it tanked the company's stock, costing Lilly billions within hours.
On Thursday, not even two weeks since announcing that comedy was legal, Musk clarified again that parody accounts needed to be labeled as parody both in their name and in their bio. Still, by Friday, Musk had paused Twitter Blue's paid verification option, and on Saturday, he announced it would probably return by the end of next week.
Throughout all of this mess, Musk continued to troll his detractors. On Nov 10, Musk joked that he loved when people complained about Twitter "on Twitter." But behind the scenes, the billionaire troll was painting a very different picture and pleading with advertisers. In an email to his remaining employees that the company was in trouble and would not survive the "coming downturn" unless 50% of users paid for subscriptions. Meanwhile, the company's chief compliance officer, chief information security officer, and chief privacy officer all resigned, prompting the Federal Trade Commission to issue a warning that it was monitoring the situation at Twitter closely.
The vulnerability of Twitter highlights the need for news sources outside the control of impulsive, quixotic billionaires. We designed OptOut to be just that: a place where you can discover independent, reliable news free from trolls like Elon Musk and profit-driven algorithms.
For more on the Musk/Twitter drama, give these great stories your attention.
DEFECTOR writes about the fake blue checks problem at Twitter.
POSTING THROUGH IT interviews Adam Kovacevich, founder and CEO of the technology trade group Chamber of Progress, about Elon Musk's impact on Twitter.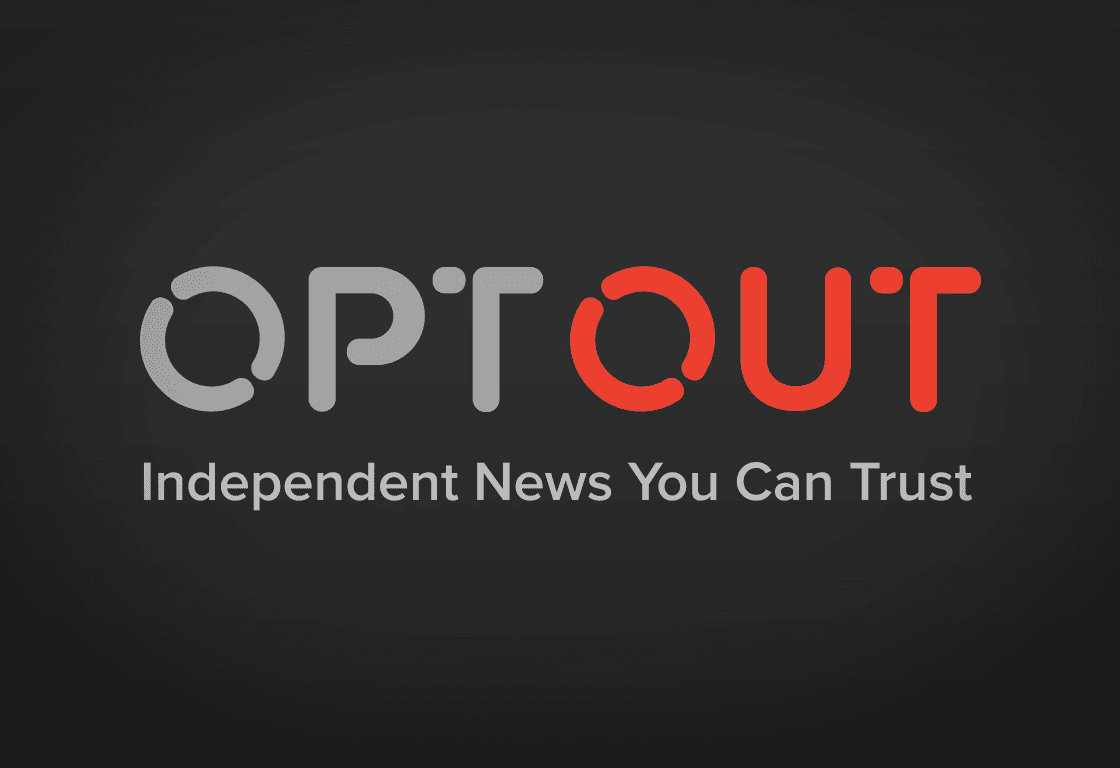 DISCOURSE BLOG covers Musk's venture into midterm politics amid the Twitter mess and why it matters.
THE RATIONAL NATIONAL explains the Eli Lilly debacle.
---
Before we move on to other topics, can I ask a quick favor of you? We want to know more about you and your preferences so we can improve the newsletters and the OptOut News app.
---
The Midterms
Another big story this week is, of course, the midterm elections. Forecasters and Republicans were expecting a "red wave." The prospect was particularly concerning for liberals and progressives given that more than half of Republican candidates running for federal and statewide office had questioned the 2020 election results.
It's not difficult to see why many Democrats felt demoralized. Despite controlling Washington, the party had failed to accomplish its major policy goals such as protecting voting rights and the Build Back Better infrastructure plan.
But, when the dust settled, Dems retained control of the Senate. They may yet hold the House. Ahead of the election, Democrats had shifted their focus to GOP extremism. It paid off.
Read all about the elections from our participating outlets.
THE LEVER shows how climate change was not a major issue in the midterms.
Luke Savage calls the election a defeat for Republicans but no victory for Democrats in a new piece for JACOBIN.
This election season, Republicans continued their deranged conspiracy theories about voter fraud, inspiring some individuals to show up in full battle gear to monitor ballot drop boxes. MICHIGAN ADVANCE documents efforts to safeguard voting in Michigan.
---
Did you see our first LGBTQ+ newsletter by Liana DeMasi? Sign up for free now!
---
During the election, ballot scanners in Maricopa County, Arizona, malfunctioned. Rightwing pundits, Republicans, and Trump jumped on the story to spread fears of alleged voter fraud. VOTING BOOTH explains.
STATES NEWSROOM explains the big outcome of the election: There was no red wave.
THE AMERICAN PROSPECT takes a stab at what lies ahead for the Democratic Party in the House and the possibility of new leadership, should Republicans take the chamber.
COP27, the United Nations' Annual Climate Conference
Finally, we have to talk about climate change. COP27, the United Nations' 27th conference on climate change, began this week.
OptOut Climate Editor Cristian Salazar updated you all on the conference mid-week. Be sure to sign up for his newsletter in your account or here!
For OptOut, Brazilian reporter Amanda Magnani recorded some short videos explaining COP27 and its developments. Watch the videos on Instagram, TikTok, and YouTube. More to come!
OptOut's participating outlets have you covered as well.
GRIST writes about efforts to pass an international treaty to stop fossil fuel expansion.
While the world seeks solutions, special interests are trying to stifle progress here at home. PRISM covers how laws aimed at protecting "critical infrastructure" from protests hurt efforts to combat climate change.
---
Did you see our first New York newsletter by Samira Asma-Sadeque? Sign up for free now!
---
Thanks as always for following the excellent independent news content from the OptOut network! See you soon.
🙏 If you like what we're doing to elevate independent media and want to help, please become a sustainer today.
---
The OptOut Media Foundation (EIN: 85-2348079) is a nonprofit charity with a mission to educate the public about current events and help sustain a diverse media ecosystem by promoting and assisting independent news outlets and, in doing so, advance democracy and social justice.
Download the app for Apple and Android.
Sign up for OptOut's free newsletters.
Learn more about OptOut.
Follow us on Twitter, Instagram, TikTok, YouTube, and Facebook.