Greetings, OptersOut!
OptOut co-founders Alex and Walker here! In OptOut news, we had our first meeting with a potential grantor this week, and we've contacted dozens more. We need to raise a significant amount of money to launch our forthcoming app and hire staff for the long term, so if you'd like to help us out now with a tax-deductible donation, please do so!
Yesterday we recorded a great episode of the Gilded Age podcast with Sara Kamali, the author of a new book called Homegrown Hate. But that's not edited down yet, so stay tuned. Here's a little on Covid-19 and then your weekly roundup of news from the independent OptOut media network.
---
On Thursday, the CDC announced that vaccinated Americans could forego masks indoors in most circumstances. While surely meant to encourage Americans to get vaccinated—Biden himself articulated this position, telling Americans it was their "choice" between masking and getting the jab—not everyone welcomed the news.
With Covid cases surging around the globe and the deadly new B16172 Indian variant on the rise, some epidemiologists said the CDC's guidance was premature.
"Not pleased at all," tweeted epidemiologist Dr. Eric Feigl-Ding. "In a sharp turnabout from previous advice, CDC on Thursday said fully vaccinated may stop wearing masks or maintaining social distance in most indoor and outdoor settings, regardless of size, regardless of others. Too early."
Dr. Justin Feldman, a social epidemiologist from Harvard, called the new guidance "insane," noting "they've decided the pandemic is over."
Feigl-Ding and Feldman join hundreds of other epidemiologists who are frustrated by the new guidelines and urge mask-wearing in public.
Time will tell whether the CDC made the right call, but the OptOut Medical Advisory Board has a message for you: Please wear your damn masks indoors.
---
'Clashes' in Israel and Palestine
Israel is once again committing horrible atrocities against Palestinians. In addition to killing dozens of children, Israel has bombed a news media headquarters, as it did in 2012. Meanwhile, American media is largely failing to accurately report on the assault, often portraying the conflict as a battle between two equal sides.
Fortunately, the publications in the OptOut media network aren't afraid to tell you the truth. For Jacobin, Branko Marcetic breaks down the embarrassing coverage by legacy and corporate media like CNN, NBC News, and The New York Times.
Special mention has to be made of the paper of record. One New York Times piece on the police raids on the Aqsa compound had its abstract serially edited, which at one point morphed from "The police entered the compound and fired rubber-tipped bullets. Anger was already building in response to the looming expulsion of several Palestinians from their homes in the city…" to the substantially worse and misleading "Gaza militants fired rockets toward Jerusalem and the Israeli police fought with Palestinian protesters in an escalation of violence after a week of increasing tensions."
Maybe the NYT should study Status Coup's advanced headlines operation. (Listen here or here.)
Listen to media critic FAIR's interview with Ahmad Abuznaid, executive director of the U.S. Campaign for Palestinian Rights, on the corporate media's inevitable failure.
Bari Weiss, who left the NYT because nobody liked her there and moved over to Substack to fume about cancel culture, predictably had some of the worst things to say about the crisis. I knew she was awful, but...the "Zionist dream of self-determination" necessitates murdering kids?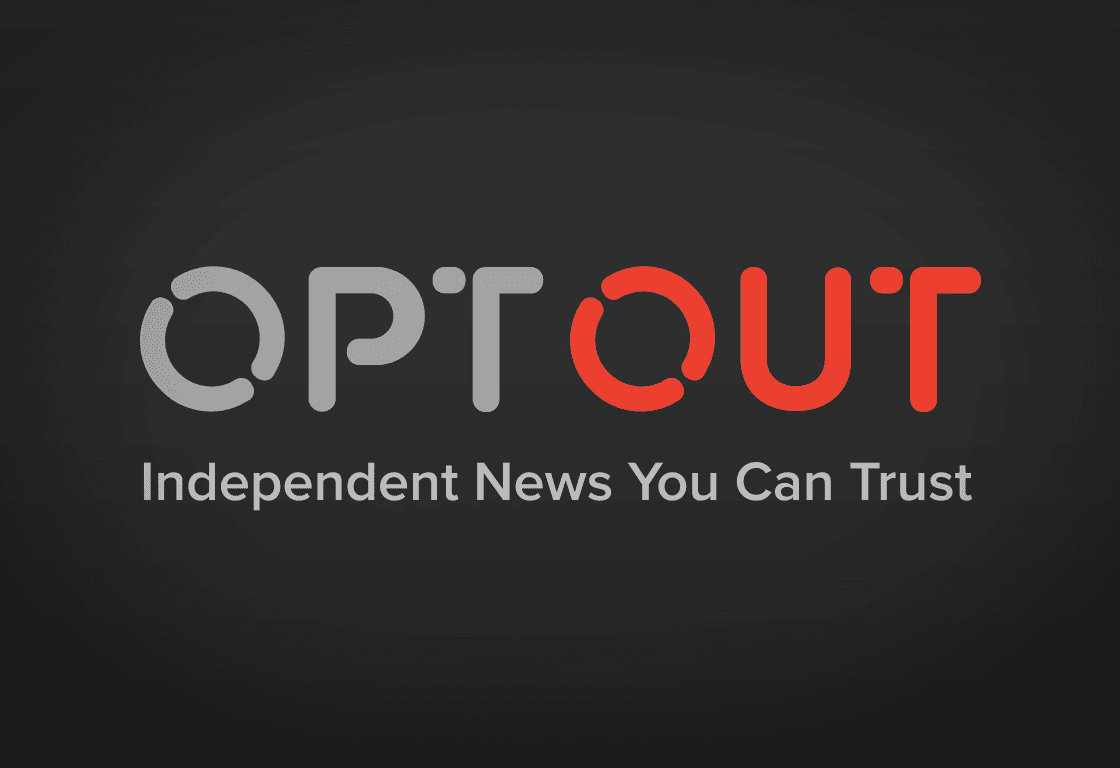 Majority Report's most recent podcast addresses the Israel/Palestine situation with the honesty and moral clarity we rely on from the OptOut media network.
Sam and Emma host Daniel Levy, president of the US Middle East Project, and Noah Kulwin, co-creator of the Blowback podcast, to explore two of the United States' messiest and most destructive long-term foreign policy relationships in Israel and Cuba, respectively. Daniel joins to discuss the attacks in Gaza, how commitment to Israeli impunity has undermined a future of a feasible Israeli state, and how raising consciousness around white supremacy has helped discourse in the U.S. to begin to shift, even as the Biden administration gives the green light to continued Israeli violence.
Check out Empire Files' feature-length documentary, Gaza Fights for Freedom, which is available in full on YouTube.
Tim Black has something to say about New York City mayoral frontrunner Andrew Yang's bad tweet.
---
In Other News
The Institute for Nonprofit News published a case study on Injustice Watch's efforts to amplify Black voices. We are proud to have Injustice Watch in our independent media network, and we hope that other outlets will follow its lead on diversity, equity, and inclusion.
Injustice Watch has rearranged its editorial priorities and focused on amplifying the voices of stakeholders often misrepresented in news coverage or left out entirely. The public interest newsroom has made structural changes, including a commitment to serving audiences from an anti-racism lens, hiring a local group of consultants to facilitate DEI training, and prioritizing a new editorial series on the experiences of young Black activists in Chicago.
Read about the vaccine situation in India at Counterpunch.
After waiting for several deadly months, Biden finally asked for a global waiver on vaccine IP protections. In BIG, Matt Stoller has a detailed accounting of what the waiver does and why Biden unexpectedly took on Big Pharma.
What Mike Figueredo of The Humanist Report has to say here is very important. While lying about nonexistent voter fraud, Republicans are attempting to rig the next round of elections in their favor by massively suppressing typically liberal voters. A couple Democratic senators' insistence on keeping the filibuster, "a tool overwhelmingly used by racists," is blocking the groundbreaking democracy bill H.R. 1, which would prevent Jim Crow 2.0 from happening.
In The Flashpoint, Eoin Higgins writes about a DSA-led initiative to organize restaurant workers.
State-level Republicans are working to end enhanced unemployment, justifying these decisions with a familiar narrative: that people are parasitically making more off of the government than at their low-paying, no-benefit jobs, so they're refusing to work. Rather than addressing the inadequacy of these jobs, the GOP is trying to force workers into workplaces, the safety of which has never been guaranteed throughout the pandemic.
David Sirota and Andrew Perez in The Daily Poster:
---
Thanks as always for keeping up with the great outlets in the OptOut network! See you next weekend.