Hey there, OptersOut!
We hope you've had a good week. Today we'll start with some housekeeping and then discuss the week's news, followed by a roundup of content from our exclusively independent OptOut media network.
Your contributions to this newsletter are tax-deductible.
Good news: Our legal advisers have determined that your monthly or yearly contributions via this newsletter are tax-deductible! We have been a 501(c)(3) nonprofit charity since August 20, 2020, so anything you've donated through this newsletter is tax-deductible from that date on. I imagine most people have already done their 2020 taxes, so apologies about that, but we just got clarification from our lawyers on Friday.
Become a donor to this newsletter.
In addition to being a regular supporter of this newsletter, you can also make tax-deductible donations of any amount via ActBlue Charities, PayPal, or Venmo.
We are meeting with institutional grantors in order to raise enough money for the OptOut Media Foundation to transition from a volunteer group to a staffed media advocacy organization. We aim to have a diverse, unionized workforce that will maintain, develop, and curate the app and our newsletters, provide press, networking, and podcast production services for the independent outlets in our network, and launch our own original investigative news outlet.
We hope to get some grants, but either way, your donations are vital to our success. Please consider contributing now.
To our knowledge, OptOut is the only nonprofit news aggregation app and the only news aggregation app for exclusively independent media. Our founders are journalists, not tech entrepreneurs or giant corporate monopolies. Our dream of an independent, ethical, and sustainable nonprofit foundation is just beginning to take shape, and there's much work to be done and luck to be had, but we're optimistic that this project will achieve great things.
---
Biden's first four months
Walker wrote about the limited progress of the Biden administration thus far.
Today, we wanted to give an update on how the Biden presidency is shaping up. As you may have heard, Biden's new proposed budget does not include student debt cancellation—not even the paltry $10,000 per borrower he promised on the campaign trail. It also appears that the president has quietly given up on the public option. His latest budget does not include it either. The $15 minimum wage is also yet to manifest. Cannabis has not been legalized nationally, and all signs indicate that will not change any time soon.
On Covid-19, Biden has largely continued the U.S. approach established under Donald Trump—no national lockdown, a bet that vaccinations will end the pandemic, and no national workplace guidelines. (They are currently held up.) The president did endorse waiving vaccine patent rights but notably did not endorse the proposal currently at the United Nations, meaning the process will surely drag on and present plenty of opportunities for Big Pharma lobbyists to impact it.
On immigration, it is important to note that as of late April there were still hundreds of migrant children in Customs of Border Protection cages. The walls of those cages are now plastic instead of the chain-link fencing that Trump's CBP used. Efforts to reunify families are underway, but more than 22,000 children remained in some form of custody in early May.
On energy policy, Biden's moratorium on new federal oil and gas leases is so limited that it may not have much of an effect on greenhouse gas emissions.
On foreign policy, the administration has continued U.S. alliances and cooperation with oppressive regimes, notably apartheid Israel and Saudi Arabia. While Israel was bombarding Gaza, Biden approved $735 million in arms sales to the nation. Congress has held up the sale so far.
Meanwhile, the Biden administration has not ended its support for the Saudi-led war in Yemen despite pledges on the campaign trail and early in his presidency to do so. Recently, a group of Democratic Senators banded together to demand Biden bring an end to the ongoing blockade of Yemen by Saudi Arabia. To date, the official position of the administration is that there is no true blockade—that some supplies do get through, and any action by the Saudis is done at the behest of Yemen's internationally-recognized government in exile (in Saudi Arabia).
None of this is to say there are no positives. The U.S. vaccination effort appears to be working: case numbers are down, deaths are down, and nearly 40 percent of Americans are now fully vaccinated. Kids still face horrifying conditions in cages at the border with Mexico, but U.S. immigration officials claim that the number of migrant children in CPB custody fell by 88 percent between late March and late April.
Even so, the mixed bag is very much in line with what progressives expected from Biden. During the primary, lefties warned that Biden was a man of limited vision and action. Biden himself had made this pitch to wealthy donors in 2019, telling them that "nothing will fundamentally change" under his administration.
As Biden's early presidency continues, we hope you'll tune into OptOut for independent coverage. With that, please enjoy this week's selections from our participating outlets!
---
More atrocities in Gaza
Last week we focused on the disproportionate "clashes" between the Israeli military and Palestinians and the corporate media's failure to accurately characterize what was happening there.
We have sadly seen another week of bloodshed. Israel has killed over 230 Palestinians, including 65 children, and Hamas' rockets have killed 12 on the Israeli side. After 11 days of slaughter, Biden finally decided to do something, and after a call with Israeli Prime Minister Benjamin Netanyahu, a ceasefire began.
It's difficult to trust anything from the U.S. legacy media when it comes to Israel and Palestine, so thank goodness we have the independent OptOut network to rely on!
Jewish Currents has a guide to the current crisis, a great starting point to understand what's really happening in the region, and why.
In Empire Files, Abby Martin debunks Israel's familiar claim that Hamas was using women and children as "human shields" and Israel had no choice but to end their lives.
Eoin Higgins interviews Malak Mattar, a 21-year-old Palestinian artist who has already lived through four wars in Gaza City, in The Flashpoint.
"I live in an open air prison," Mattar said. "And this is not a metaphor. This is the reality, that the Gaza Strip lies beside the sea and even the sea is occupied. So we are only allowed to have access to a few miles of the sea. And if you cross it, you get killed."
University of Cincinnati political science professor Alex Thurston explains how not to analyze war in Foreign Exchanges.
For a rising left cadre of foreign policy thinkers and analysts, one of the first necessary steps is to scrutinize and challenge lazy, reductive analysis and journalism, and not to perpetuate lazy analysis of our own.
After Israel bombed its Palestinian headquarters, the Associated Press responded by firing a reporter because she had advocated for Palestinian human rights in college. I'll let Jack Mirkinson take it from here in Discourse Blog.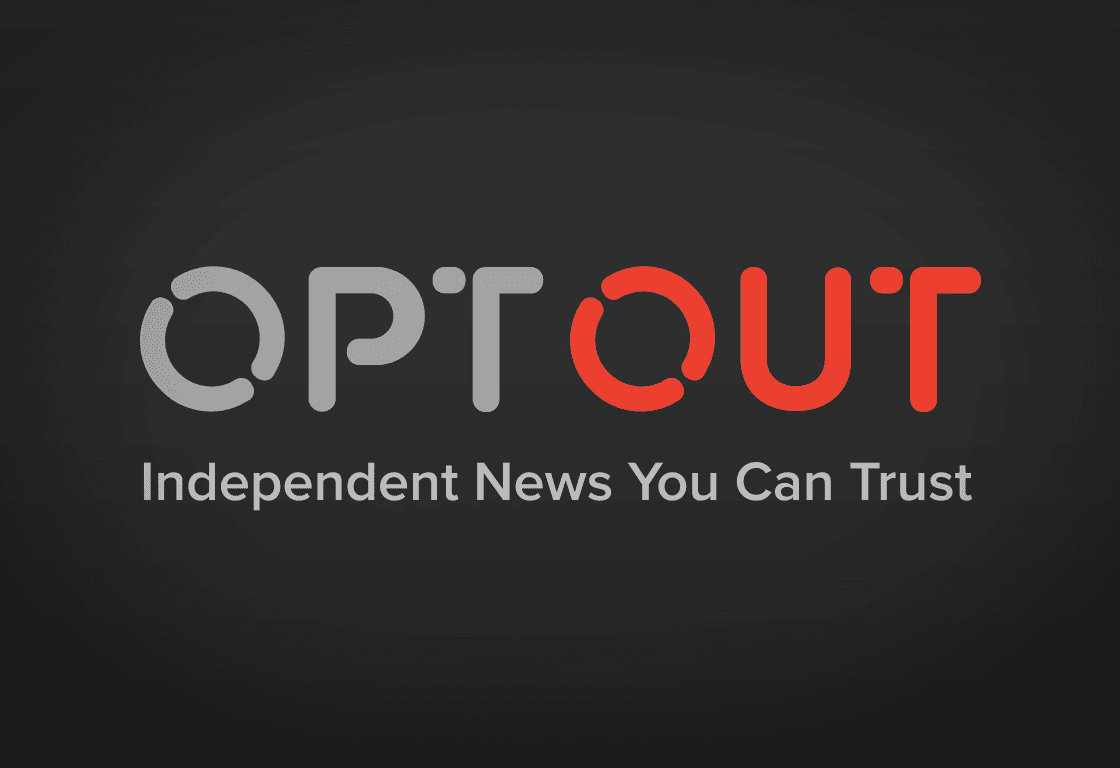 The American Prospect has an article that analyzes how New York's mayoral race is different from those that preceded it. Now candidates who endorse Israel's bombing of Gaza face more serious progressive backlash.
This week's #FemFriday on The Nomiki Show features Palestinian-American Sumaya Awad—director of strategy and communications at the Adalah Justice Project, Jacobin contributor, and coeditor of Palestine: A Socialist Introduction—The Daily Poster's Julia Rock, and Jacobin contributor Hadas Thier. OptersOut unite!
Check out Awad's latest and Thier's latest in Jacobin.
Belly of the Beast Cuba explains how the Biden administration contradicts itself when it comes to its relationship with Cuba versus Israel, Colombia, and Saudi Arabia.
Finally, here's a WhoWhatWhy cartoon.
---
In other news
FAIR has an important piece about the current consolidation of the podcast industry. Podcasting was originally a network of independent companies and individuals; now big players like Amazon, Liberty Media, and Spotify are itching to take over the increasingly profitable medium and cram the episodes with targeted advertising.
Don't worry, OptOut will never sell out to anyone, much less a giant corporation that wants to gobble up its competitors.
Jacobin interviews Cory Doctorow about the problems with intellectual property law and Bill Gates' "dogged commitment to monopolism and the psyches of the global super-rich."
The Oxford vaccine, which was developed primarily at public expense...was initially going to open all the praxis: the documentation, the patents, the fabrication details...The Gates Foundation came along and convinced Oxford that they should instead do an exclusive deal with AstraZeneca, and the company, for its part, agreed to sell the vaccines at cost to the rest of the world.
Gilded Age's latest episode features author, scholar, and holistic justice activist Sara Kamali about her new book, Homegrown Hate: Why White Nationalists and Militant Islamists Are Waging War against the United States.
"Holistic justice moves beyond anti-racism to anti-oppression in order to address militant white nationalism and end the disproportionate vilification of Muslim Americans and other marginalized groups," says Dr. Kamali.
Listen on Patreon or on several podcast apps.
As activists fight a dangerous Enbridge oil pipeline in Michigan, Laura Flanders speaks with indigenous environmentalists who have been developing programs for solar power and sustainable resource management so that future generations can thrive.
This Machine Kills interviews author, activist, and filmmaker Astra Taylor in "a wide-ranging discussion about engaging with big important things like democracy, debt, and technology, about putting politics into practice to improve people's lives, and about paying close attention to not just the operators of the machine, but those who are thrown into its gears."
Tim Black say that former Democratic Rep. Tulsi Gabbard has gone off the rails, having fully transformed into a rightwing troll.
In another OptOut network collab, The Majority Report's Emma Vigeland explains why socialism never took hold in America in the way it did in Europe and Asia in a video produced by the Gravel Institute.
---
Thanks as always for staying up-to-date with the great media content from the independent news producers in the OptOut network. Have a great week!