We are saddened to learn of the passing of former Alaska Senator Mike Gravel on Saturday. Gravel was a champion for justice, and his presence on this Earth will be sorely missed.
Sen. Gravel was unshakably optimistic. He never stopped believing in our better nature as a nation—despite mountains of evidence to the contrary—and he never lost sight of the humanity we share with our brothers and sisters around the globe.
Gravel dedicated his life to bettering his country. First elected to the U.S. Senate in 1968, he was a forceful voice against nuclear weapons and the Vietnam War. Gravel championed transparency in government. After lawsuits filed by the Justice Department temporarily stymied the publication of the Pentagon Papers, Gravel became famous for reading the documents into the Senate record.
"It is my constitutional obligation to protect the security of the people by fostering the free flow of information absolutely essential to their democratic decision-making," he said at the time.
This Jacobin piece from June 13 recounts how the Pentagon Papers helped end the war in Vietnam.
Throughout his career, Gravel championed working-class people. He fought for a guaranteed minimum income and later in life backed Bernie Sanders' social justice revolution, stating, "You need to lay down the gauntlet of what you want to accomplish and go ahead and work towards it."
In 2008, Gravel ran for president, providing a voice of clarity against the imperial tendencies of his opponents Barack Obama, Joe Biden, and Hillary Clinton.
"When you have mainline candidates that turn around and say that there's nothing off the table with respect to Iran, that's code for using nukes, nuclear devices," Gravel noted in a debate. "[When] I'm president of the United States, there will be no preemptive wars with nuclear devices. To my mind, it's immoral, and it's been immoral for the last 50 years as part of American foreign policy."
He proceeded to tell Biden he had "a certain arrogance" and wanted "to tell the Iraqis how to run their country."
The Rational National put out a video today with clips of this exchange.
Gravel's takedowns were legendary. When he again ran for president in 2020, he excoriated Pete Buttigieg. We've included a Tweet with the full quote below:
The man was not without his faults. As a senator in his early years, he fought to open up Alaska to oil drilling.
Gravel's final gift to America was the Gravel Institute, a nonprofit run by the former "Gravel Teens" to continue Gravel's work by advocating for direct democracy, an end to imperial wars, and a just economy. The man inspired the next generation of progressive fighters, and for that, we are forever grateful.
The Gravel Institute produces short videos and documentaries to counter rightwing disinformation. Here's a recent doc on California's anti-worker Proposition 22.
---
Welcome to a new outlet
We are happy to announce that New York Focus, a nonprofit investigative news site on New York city and state politics, has joined the OptOut network. New York Focus launched last October and is committed to editorial independence and financial transparency.
"We're thrilled to participate in this exciting effort to build an independent media ecosystem and are grateful for the opportunity to reach new readers," said Editor-in-Chief Akash Mehta.
Here's a recent story about how Democrats confirmed a tough-on-crime prosecutor and Andrew Cuomo nominee to the New York Court of Appeals.
You can sign up for New York Focus' free newsletter and follow them on Twitter, Instagram, and Facebook.
---
This week in corporate media
Chase Woodruff, an environmental policy reporter for the independent nonprofit Colorado Newsline, reviewed nearly 150 local news articles in his state about the unprecedented heat wave out west and found that just 4% referenced climate change.
Corporate-owned outlets including local CBS and NBC affiliates, The Denver Post (owned by Digital First Media, which is owned by hedge fund villain Alden Global Capital), and a site owned by Nexstar Media Group (a publicly traded company that owns nearly 200 TV stations and merged with Tribune in 2019) were among the offenders.  
Woodruff was stunned. "That's so abysmal. Just a total failure to perform our basic function to tell people what's happening, what's important and why," he tweeted.
Emily Atkin wrote this up in her independent newsletter, Heated. (Heated and Colorado Newsline are not currently members of the OptOut network.)
Independent media is essential for climate awareness and justice. As you can see by this example, independent reporters were the ones trying to clean up the corporate media's mess. This is exactly why we started OptOut—ethical news outlets that are financially independent produce the most honest and important coverage in the business, and many of these outlets are fighting for scraps from the corporate giants. We aim to boost their audience and, thus, help them have more impact and become more sustainable.
---
Please make a tax-deductible donation to help the OptOut Media Foundation

fulfill its mission to educate the public about current events and help sustain a diverse media ecosystem by promoting and assisting independent media outlets.
OptOut adviser Maria Bustillos, the founder of Popula and The Brick House Cooperative, believes in our project.
Yikes.
Sigh. Buzzfeed, which recently swallowed up HuffPost and laid off a bunch of talented reporters, is going public by merging with a special purpose acquisition company (SPAC), and it will acquire Complex Networks. Soon, a larger Buzzfeed will have to answer to its shareholders, which will only result in bad outcomes for its staff and its content. While not independent (see our standards), Buzzfeed News and HuffPost both produce some excellent reporting, and we hope corporate goons and greedy shareholders don't kill that work.
Richard Tofel, the president of the nonprofit investigative outlet ProPublica, explains why this will not end well.
Jared Holt talks with writer Ed Zitron about the painful ways mainstream news outlets have responded to bad-faith internet harassment campaigns against their reporters made in service of rightwing political causes.
Major outlets still have no real answer to the ongoing problem and have filled in the void with public statements that often accomplish less than nothing.
White nationalists' favorite cable TV host, Tucker Carlson, insulates himself and Fox News from bad press by acting as a source for mainstream reporters and using his show to attack journalists and publications that are working on critical stories about him and his network, writes The New York Times' Ben Smith.
"Most important part of this piece is the admission that the media trades access for positive coverage, which is by definition lying to their audience," tweeted The Young Turks' Cenk Uygur.
News behemoth CNN offers viewers "mindless police stenography undermining modest bail reform in New York," accoring to the hosts of Citations Needed.
Related
FAIR examines conservative outlets' mischaracterization of urban crime.
Right-leaning media have used the uptick in certain crime categories to weaponize a counter-narrative to social justice movements, one that argues we need more cops and law enforcement to save our cities.
---
Extremism
Historian Abel Sterling has an important piece in Current Affairs that compares and contrasts liberal imperialism with fascism and explains how the left can oppose both of them today.
To defeat fascism, leftists the world over have to unite and form a broad, multiracial, working class coalition. At times, it may be necessary to unite with liberals over values we share: pluralism, democracy, autonomy, and freedom. But what leftists can never do is unite with fascists against liberals or against anyone: their anti-liberalism and anti-elitism are not ours. We are not welcome in their nation.
Related
Francesca Fiorentini talks with comedian Maggie Maye and economist Steven Pitts about the need to fight for racial and economic justice side by side, not one or the other.
One of the hallmarks of the neoliberal age has been the preoccupation with identity as the end all be all of political representation. Representation, while definitely important, should be one aspect of many of leftist politics. Similarly, let's not go so far the other way that the only relevant issue becomes class.
The Intercept's Ken Klippenstein joins The Insurgents podcast to discuss his latest scoop. Ken obtained military training documents that conflate socialists with Nazis and other identity-based hate groups.
This could have gone in the media section, but it also fits squarely in the extremism section, too. We'll let David Doel take it from here.
---
In other news
Corporate Democrats are at it again. After attacking his Democratic colleague Ilhan Omar (again), House Democratic Caucus Chair Hakeem Jeffries is now planning to fight the next Omars and AOCs at the ballot box with the help of two centrist colleagues.
"This is another way for Wall Street and corporations to funnel hundreds of thousands of dollars to incumbents just to stop the emergence of a new generation of progressive, working class leadership in the Democratic Party," said Waleed Shahid, a spokesperson for Justice Democrats.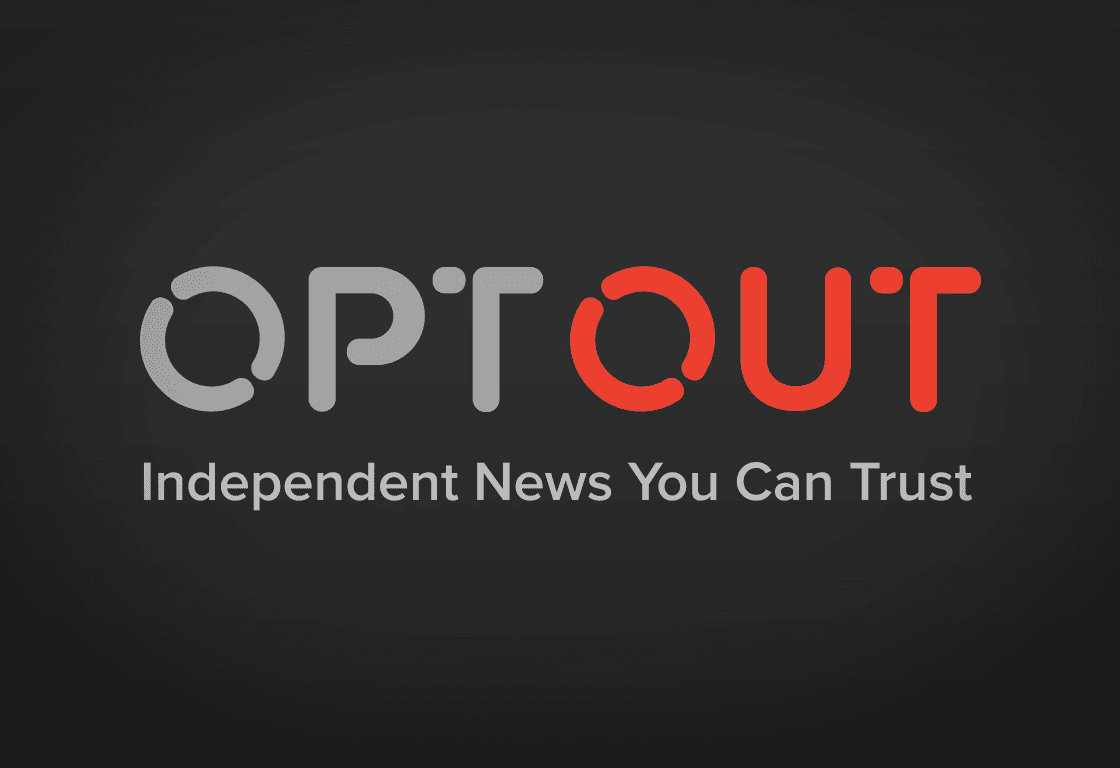 Related
Harry Cheadle analyzes mainstream Democrats' weak principles and messaging blunders.
Former secretary of state Mike "Pompeo's latest pitch is perfect for people who are fully consumed by the star-spangled brain worms of violence," writes Jack Crosbie for Discourse Blog.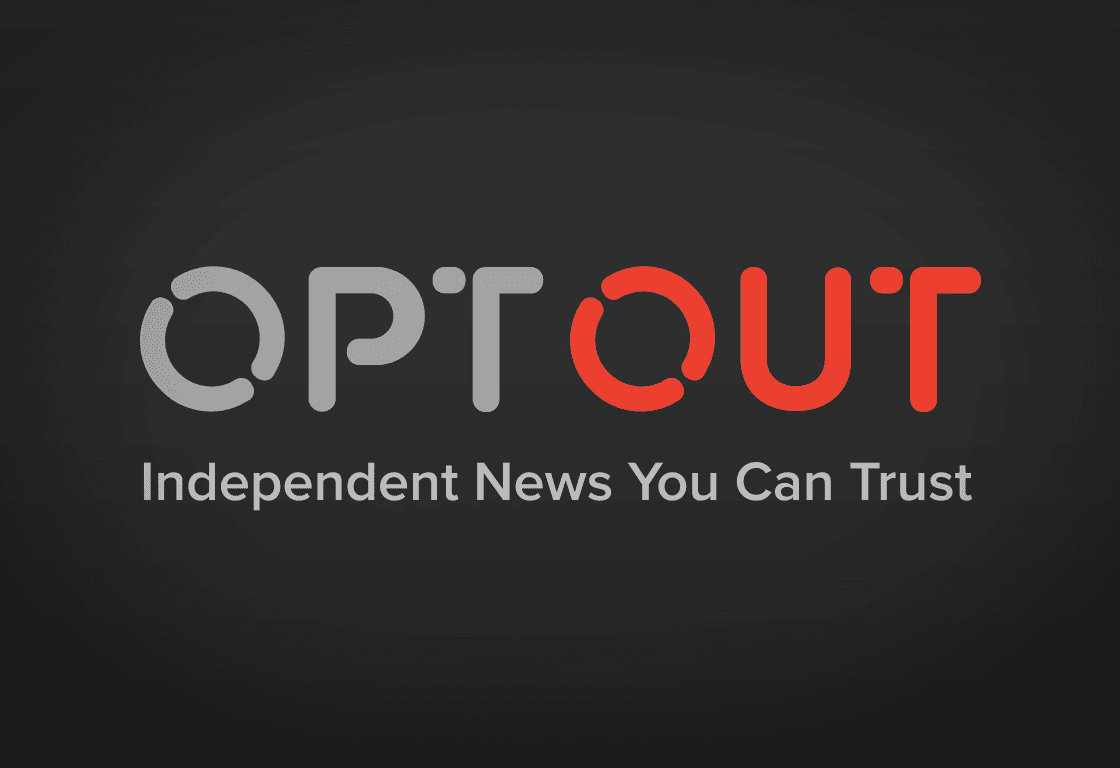 George Floyd's murderer, former cop Derek Chauvin, got a 22.5-year sentence this week. Tim Black, who covered his trial extensively, breaks down this rare murder conviction and sentencing of a police officer.
Just out from the Champagne Sharks podcast: a conversation with writer, activist, and academic Yasmin Nair, co-founder of the radical queer editorial collective Against Equality and an editor-at-large for Current Affairs.
The House Judiciary Committee approved a bill to break up Big Tech. Economist Matt Stoller calls this "unbelievable" and explains how it happened.
There are problems with the bills, and I'll get into them. But the underlying content is less important than the political message, which is that breaking up big tech is looking increasingly inevitable.
Andrew Perez has a heck of a piece for The Daily Poster about a massive health insurance company's abhorrent denial of customers' emergency room claims and its dishonestly about the practice.
Eoin Higgins wrote a series of articles in The Flashpoint about drug use during Covid. The first of three pieces is based on his conversations with "dealers, users, advocates, and experts about how lockdown and a global pandemic affected the illegal drug industry."
---
As always, thanks for staying up-to-date on OptOut and our independent news network. See you next weekend.