Hey there, OptersOut!
I hope everyone has been well these past two weeks. Apologies for skipping last weekend's newsletter; Walker and I were both out of town and needed a weekend off.
A lot is happening in the U.S. and around the world, and our independent news roundup below features content about anti-trust developments and monopolies, critical race theory, Haiti, and film, among other topics. But first, we have some exciting news!
Meet the Board
We are pleased to announce the board of directors of the OptOut Media Foundation, the nonprofit charity behind this newsletter and the forthcoming independent media app!
In addition to Alex Kotch and Walker Bragman, two reporters who co-founded OptOut, the board consists of:
Maria Bustillos
Maria Bustillos is a journalist, information activist, and founding editor of Popula and The Brick House Cooperative. She is the Columbia Journalism Review's public editor for MSNBC. Her work has appeared in the New York Times, The Nation, Harper's, the New Republic, the New Yorker, the Guardian, the Paris Review, the Los Angeles Review of Books, Vice, Bloomberg, and elsewhere.
"I'm very happy to be joining the board of OptOut, a positive new force for media independence, speech rights, and press freedom," said Maria.
We are thrilled to have someone with so much expertise and vision to help guide our work!
Rabyaah Althaibani
Rabyaah Althaibani is a Yemeni-American community organizer with over 15 years of experience organizing voters, advising issue-based campaigns, and working at socially committed nonprofits. She is the founder of Arab Women's Voice, the first 100% women- and minority-owned political consulting firm based in New York City. As a human rights activist, she co-founded the Yemeni American Coalition for Change to support grassroots movements in the Middle East during the Arab Spring. She helped organize pressure campaigns including the Yemeni Bodega Strike to protest the travel ban and the New York Post boycott to protest its attacks on Rep. Ilhan Omar.
"By creating a space for exclusively independent content, OptOut is a vital alternative to corporate news," said Rabyaah. "I am honored to have been an adviser and supporter and now a board member."
We are so happy to have Rabyaah, whose commitment to racial and social justice we share, on our board.
Mark Colangelo
Mark Colangelo has over a decade of experience as a digital strategist helping build everything from small nonprofits to global brands. In addition, he is a researcher and journalist whose work has been in published in The Intercept, Jacobin, and The Daily Poster, among others. Mark co-hosts the Gilded Age podcast with Alex and Walker and is currently based in Portland, Maine.
"I'm excited to be part of this project to empower and amplify the voices of independent journalists at a time when we need them most," said Mark.
We are grateful to have Mark and his strategic expertise on our board. Mark is secretary of the OptOut Media Foundation. Alex is executive director and treasurer, and Walker is deputy director.
Welcome, THE CITY!
OptOut is excited to announce that THE CITY, a nonprofit, nonpartisan, digital news platform dedicated to hard-hitting reporting that serves the people of New York, is now a member of our independent media network.
THE CITY has been publishing excellent NYC coverage since its founding in April 2019. When we recently began recruiting state and local outlets, THE CITY was at the top of our list.
Here's a recent and interesting article about South Americans who are coming to the city to get vaccinated.
We also recently onboarded New York Focus and plan to recruit borough-based outlets as well to give NYC residents a full, independent picture of their city when using our app.
Speaking of New York Focus, check out this recent article about the presumptive mayor Eric Adams, who raised campaign funds from the powerful real estate industry, and his control over a new buildings emissions law.
---
News from your independent media network
Monopolies and corporate greed
You've got to read economist Matt Stoller on Biden's new executive order that takes on corporate power. In a speech announcing it, Biden explicitly criticized the Chicago School of economic thought, which has dominated the U.S.'s free market approach to regulation since the Reagan era. (I recently read Stoller's history of American monopolies, Goliath, which I highly recommend.)
On Friday, Joe Biden reached back to [FDR's 1938 speech about curbing monopolies], and gave the most significant speech on monopolies by an American President since then. "Capitalism without competition isn't capitalism," he said. "It's exploitation." The speech very much paralleled how FDR framed his talk, emphasizing the importance of small business, workers, and consumers.
In The American Prospect, David Dayen looks at Amazon's powerful position in the streamed media world and the motivations behind its purchase of MGM Studios. (Just after Biden's executive order, the Federal Trade Commission, chaired by Biden appointee Lina Khan, announced a probe into this acquisition.)
David Sirota has a deep dive about Wall Street getting rich off of your pension dollars in The Daily Poster.
In many ways, the tale of the unholy union between public pensions and the shadowy world of alternative investments connects much of the reporting my colleagues and I have been pursuing for the past several years.
This is it, the big heist, the rigged game that connects corrupt local officials, soulless Wall Street robber barons, rapacious corporate CEOs, and the public sector workers who may be unaware that their pension contributions are financing a giant scam that harms us all.
---
The OptOut Media Foundation depends on your support to launch our news aggregation app, send these newsletters, hire news curators and tech developers for the long term, and apply for grants. Please consider making a tax-deductible recurring or one-time donation of any size!
---
Critical Race Theory and Rightwing Extremism
The American right has found its latest wedge issue: critical race theory, an academic concept that it is wildly mischaracterizing in order to stir up racism and resentment among its increasingly radical voting base. The Laura Flanders Show looks at the issue and the media's failures with interviews of UCLA and Columbia Law Professor Kimberlé Crenshaw (an early exponent of critical race theory), broadcast journalist and producer Soledad O'Brien, and Kyle Simox, a young man who is organizing to support his former high school teacher who was allegedly fired as part of the push to ban critical race theory in Tennessee public schools.
FAIR analyzes how the corporate media has given way too much legitimacy to the right's extremist ideas about critical race theory.
It's textbook backlash politics: Racist police violence sparked a movement demanding a re-examination of racism in America and systemic reform that might challenge white privilege, so the right launched its own movement to shut down conversations about race and white privilege in any and all institutional arenas, most prominently schools, government offices (including the military) and corporations, that could possibly make that happen.
The QAnon Anonymous podcast talks about critical race theory and its relationship to critical legal studies with NFL reporter and podcaster Arif Hasan.
With these rightwing attempts to rewrite history as context, I reported for the Center for Media and Democracy that at least six state lawmakers who have links to corporate lobbying group and bill mill the American Legislative Exchange Council (ALEC) were recently active members of the Son of Confederate Veterans, a neo-Confederate network that puts up and defends Confederate memorials and distorts the history of the Civil War.
The Southern Poverty Law Center's Michael Edison Hayden joins Matt Binder to discuss Twitter's role in platforming far-right actors, including neo-Nazis.
An anti-Muslim hate group has influenced Florida's Holocaust education standards, reports Jewish Currents.
---
Haiti
The OptOut network had several interesting items about Haiti that contextualize what's going on there today.
On The Majority Report, writer and political commentator Pascal Robert says the U.S. intervention is "the last thing" that Haiti needs. He "believes there must be another Haitian revolution. What would a revolution in Haiti look like? Haitian oligarchs would face a reckoning with the middle class, who are often employed by the oligarchs."
In Jacobin, Kim Ives, the editor of Haiti Liberté, "says he suspects that some of Haiti's richest families hired the attackers to preempt a potential revolution—and possibly even trigger U.S. military intervention."
Pod Damn America interviews Jemima Pierre from The Black Alliance for Peace about the recent assassination of the Haitian president Jovenal Moïse and the history and current state of the nation.
---
Film
Popula has a big endorsement of the film Zola.
Zola is perfect on its own terms, escalating its appreciation of gossip and drama with every twitter chirp, leading us into Zola's world through the playful beauty of the strip club, and then more deeply into her particular motivations for diving headfirst into a terrifyingly unsafe situation.
Blood Knife reviews Fear Street, a new three-part horror series from Netflix and director Leigh Janiak.
Discourse Blog suggests that you should watch these four titles.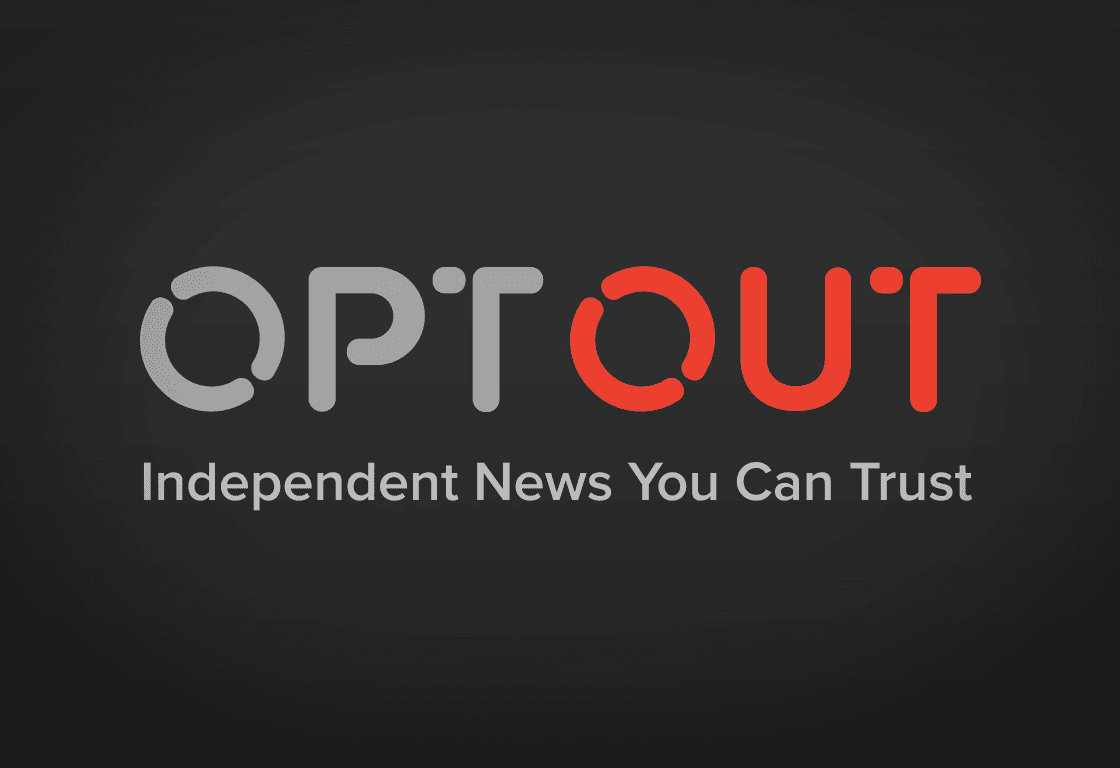 ---
In other news
Africa Is a Country republished a piece about soccer from South African publication Amandla.
The mafia-style control of South African football, from the Premier Soccer League on down, means a dearth of development and enduring loss for the national team.
Read up on workers' newspapers from the 1830s and 1840s that "sought to give voice to the working people of Maine and challenge existing power structures." A librarian and a union activist recount the birth of the people's press in Mainer:
Libby Watson's Sick Note is back with an interview with Larry Sanders, who has lived in the United Kingdom since the 1960s and has a lot to say about "the beautiful heart of the NHS, and how it has been attacked; the cruelty of means-testing access to social services in times of desperate need; and the necessity of single-payer in the United States."
Tim Black says that senior House Democrat Jim Clyburn, an opponent of Medicare for All, defunding the police, and other progressive priorities, is an obstacle.
Check out media collective The Discontents' second podcast episode, hosted by Foreign Exchanges' Derek Davison and featuring Kelsey Atherton of Wars of Future Past, Felipe de la Hoz of BORDER/LINES, Rob Rousseau of The Insurgents podcast, and Patrick Wyman of Perspectives: Past, Present, and Future.
---
Thanks as always for following the great work of the news outlets in the OptOut network. See you next week!